Are you ready to get citizenship in Turkey, which is the most preferred country by foreigners? In Turkey, which offers homes that fit everyone's budget, it will be enough to buy a property to get Turkish citizenship. You can acquire Turkish citizenship by purchasing your property. So what should you do to complete the stages waiting for you in this process? It is possible to find the answer to this question in the details of our article. So come and start reading the details of our article for Turkish Citizenship.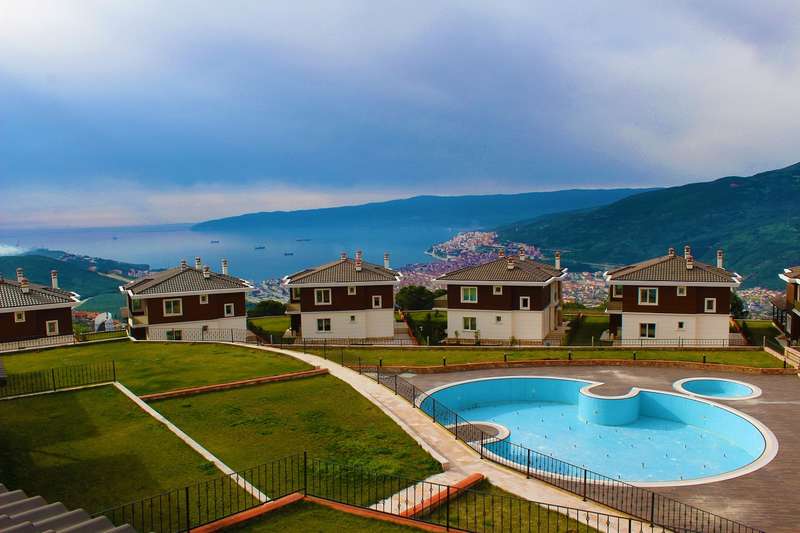 Best Way to Have Turkish Citizenship: Buying Property
The most preferred method for foreign citizens who want to have Turkish citizenship is to buy property. So, complete the necessary processes to buy the property and get Turkish citizenship. Below we share what you need to do. In this way, you will easily have Turkish citizenship.
The value of the property you need to buy to have Turkish citizenship must be at least $250,000. Especially in the city of Bursa, you will find the most affordable prices in the properties you can choose. You will also have a luxurious life in the city of Bursa, which will offer you affordable homes.
The houses you will come across in Bursa may be suitable for your budget. But not every real estate agent can provide you with credibility. Therefore, you will need to research your real estate agent well in this process. You can work with professional experts to ensure realtor credibility. They will show you what you need to pay attention to in this process.
Don't forget how important the locations of the houses are for you. You will have a lifestyle following the location of each house. Therefore, you should choose a Bursa district that will adapt to your lifestyle and offer you the conditions you want.
By paying attention to such details, you can speed up your process of obtaining Turkish citizenship. If you make progress in an error-free and professional way, you will be able to have the house of your dreams. In addition, thanks to the property you will buy, it will be possible to obtain Turkish citizenship easily. After a short period, you will start living in Bursa as a Turkish citizen.
What You Need to Do to Complete the Citizenship Procedures
There is a necessary process for you to become a Turkish citizen. After completing this process, you can get your citizenship. Below are the steps for details in this process. Focus on completing your citizenship process by following these steps.
To apply for Turkish citizenship, you must first obtain your tax number from the tax offices. In this way, you will have completed the first step for your application.
As a second step, you must have a bank account in Turkey. You can create an account for yourself in a bank you will apply to in Bursa. Some documents such as a passport will be required to create this account.
As a third step, you should have the evolution report. To purchase a property of your choice in Bursa, you must obtain the evolution report. Evolution reports will usually be given to you for a fee. To cover these fees, apply to companies that are suitable for you.
Once all the steps have been completed you will be ready to purchase your property. To buy a house of your choice in Bursa, you must make sure that the cost of the house is at least $250,000. If you buy houses worth less than $250,000, you will not be approved for Turkish citizenship.
After purchasing the property you have chosen in Bursa, if you want to live in that house, you must collect the necessary documents and obtain a residence permit. You must have detailed information to obtain a residence permit.
Experience Types of Real Estate You Can Buy in Bursa for Turkish Citizenship
You can evaluate many property opportunities in Bursa with PropertyTr privilege for Turkish Citizenship. We are sure that your desire to live in Turkey will increase with the various houses we will offer you. Every house will have excellent services for you. When choosing a house for your life, you should choose the right location. That's why we share the houses we deem suitable for you below. Click on the links to get the opportunity to examine the houses closely.
The luxury houses shared above also provide you with many services. You can choose these houses that will refresh you, especially with their views. You can have an unforgettable experience with facilities such as pool, sports facility, spa and Turkish bath that you will encounter at home. If you want to get detailed information about the districts of luxury residences and the details of the houses, you can contact us. Thanks to our company, you will receive a prestigious and quality service.
Do not be late to evaluate the opportunities in Bursa. You can change your life with the best facilities in this city, which is everyone's favorite. Get ready to feel peaceful with the houses it will provide for you. Also, do not forget that the best way to get Turkish citizenship is by buying a property. Opportunities await you in the best city of Turkey, which has unique beauties. All you have to do is to continue your life in Bursa by making the right choices.