The reasons for the real estate Turkey market to attract foreigners are multifold. From the
country's promising economic growth, profitable rental rates, and low-cost mortgages in
comparison with Western European countries such as Germany or France, it is no surprise why
so many people have chosen Turkey over other European destinations. Many people have
decided to choose Turkey as their destination for living because they have so many benefits.
Turkish real estate market is beautiful and attracts foreigners with its potential investment
opportunities.
The Benefits Of Buy Property Turkey – A Quick Look
Explore the benefits of buying property in Turkey!

Turkey's Economic Growth
The hot property market in Turkey is a product of its booming economy. The country's GDP
reached USD 1,847 billion by the end of last year, and that number does not include factors like
tourism or oil exports from neighboring countries such as Iran.
The Turkish real estate sector has been booming for years now, thanks to an increased demand
fueled primarily by foreign investments coming into these markets, given their attractive annual
yields on investment properties with both cash-on-hand and mortgage services available.
Cheap Properties
Turkey is a destination for those looking to find affordable properties outside the European
Union. Properties in Turkey are significantly cheaper than similar ones found in other countries
such as France or Italy and offer buyers that can't afford what they want elsewhere. For
example, you can buy apartment in Istanbul for a reasonable price compared to other cities in
Europe.
Diverse Portfolio
If you're looking to buy a home in Turkey, there are plenty of options for every budget. This
diverse country has it all, from luxury condos and villas with private pools to affordable
apartments by the sea.

Low Property Tax
One of the main reasons investors find turkish property so attractive is its low property taxes.
With such a great opportunity, it's no wonder that people are starting to invest in Turkish real
estate more than ever before.
High Return On Investment
Many foreigners are investing in property across Turkey because the properties have a high
return on profit. Rising prices and demand for more housing make this investment a safe bet,
especially when considering how low-interest rates are right now. Investment in property
Istanbul is prevalent, keeping the investment parameter in mind.
Turkey Has Convenient Location
Turkey, as the central point of Europe and Asia, is an excellent spot for transportation. It has
one of the best highway networks in continental Eurasia, with over 24 national highways
totaling more than 60 thousand kilometers. Turkey also operates an extensive rail network
reaching almost every part that needs easy access to goods or people.
Turkey's geographical location makes it perfect for those seeking efficient transit throughout
most parts of Earth. They can get there by land through their vast roadways system or air from
Istanbul, which serves commercial flights and military planes at this world-class airport, among
other airports across its many cities. So, if you have foreign investment in your mind, Turkey is a
wise choice.
Turkey's geographic location has made it one of the most lucrative trading hubs globally for
centuries. With its position at a significant crossroads between Africa, Asia, Europe, and North
America, this is only expected to grow. Turkey is a landlocked country but has access to the seas
because of its important geographical location. Several apartments for sale are in demand for
trade and commerce purposes.
The Advantage Of Easy Buying Process In Turkey
The Turkish government has made the process of buying a home very easy. A title deed can be
signed within one week after choosing your new Turkish property. In addition, with simplified
immigration procedures for foreigners purchasing their first residence in Turkey, you'll have no
trouble obtaining residency to call this country your own!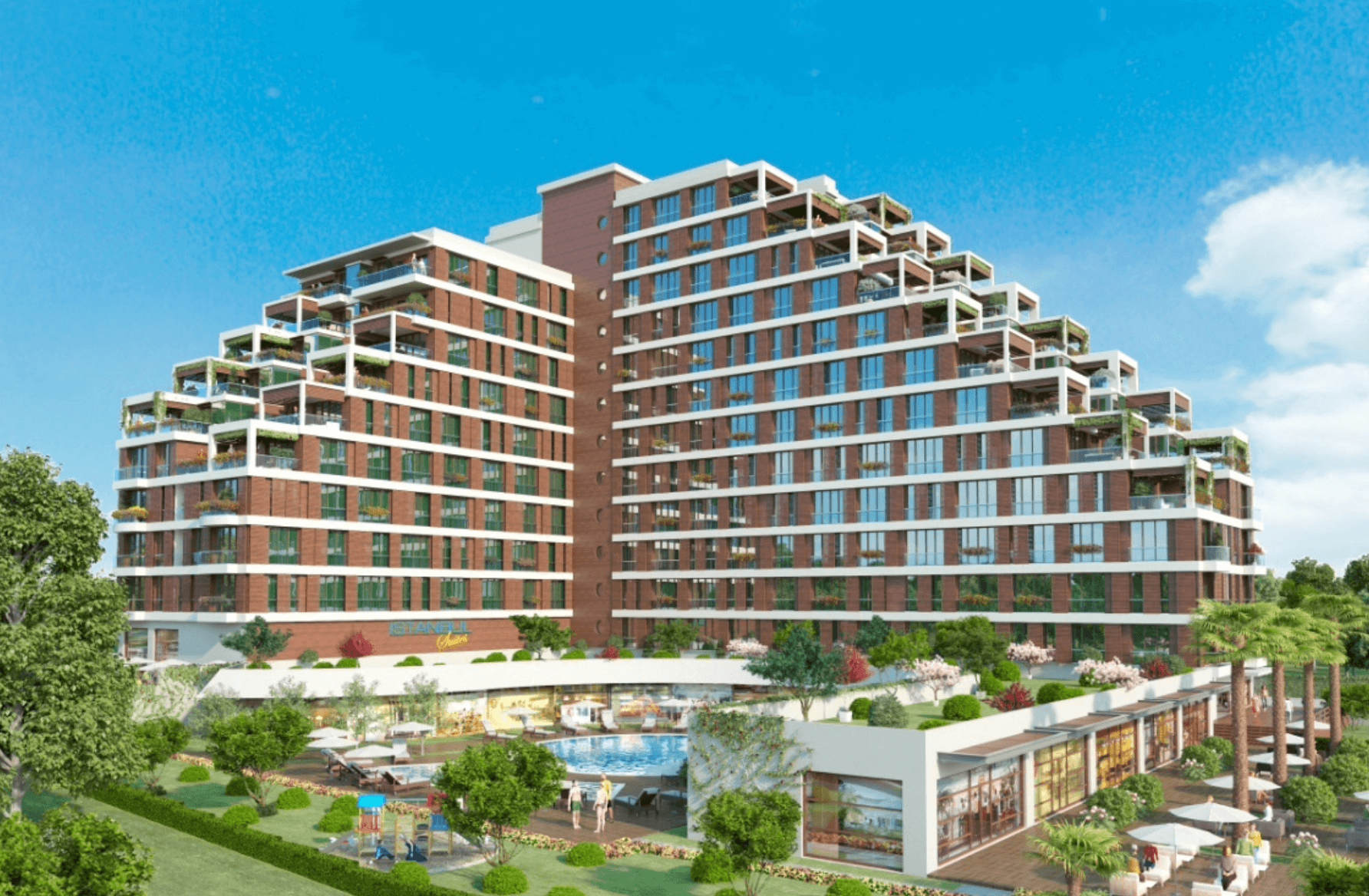 The Turkish Government's streamlined approach makes it much more accessible than ever
before to purchase a place in Turkey – all that is required from potential buyers are some
documents providing proof of citizenship which will then allow them access into our fast-paced
society where everyone is welcome as long as they're willing to work hard and respect those
around them.
Get Turkish Citizenship By Investment
Turkey announced its new citizenship program in September 2018. The drastic change to an
investment of 250,000 USD makes it one of the most affordable programs for acquiring a
second passport on Earth today. Since then, thousands have applied and achieved Turkish
passports through this lucrative opportunity.
The Citizenship By Investment program brings a lot of perks: they'll grant you citizenship for
your spouse, it will give both parties dual citizenship, and the holder can travel visa-free to over
100 countries. They also offer no minimum residence requirement! So if this sounds like
something that interests you, go for Turkish Citizenship by investment route.
So, buy apartment in Turkey, Keeping in mind the various advantages of property investment
in Turkey.