If you are looking for a way to obtain Turkish citizenship, you can choose the property that has the easiest process for you. Thanks to the properties you can buy, your process of applying for Turkish citizenship will be very easy. You also get a luxurious and comfortable property that can appeal to everyone. If you want to continue your life in a good way and have Turkish citizenship and want to live in Turkey, you are in the right place. Choose your property by getting the required service and start the process. In this way, you will choose the best way for yourself. You will have all the details about this subject in our article. The rest of the article is waiting for you.
Check Out the Best Property Locations for Turkish Citizenship
Many of the people who will acquire Turkish citizenship by purchasing real estate prefer the cities with the best luxury and comfort for them. If you are accustomed to city life abroad and fond of comfort, you should take a look at the city opportunities waiting for you. Therefore, below are the opportunities that some cities will offer you and the real estate options you can buy. Be ready to choose the best for yourself.
See More: Buying property in Turkey from UK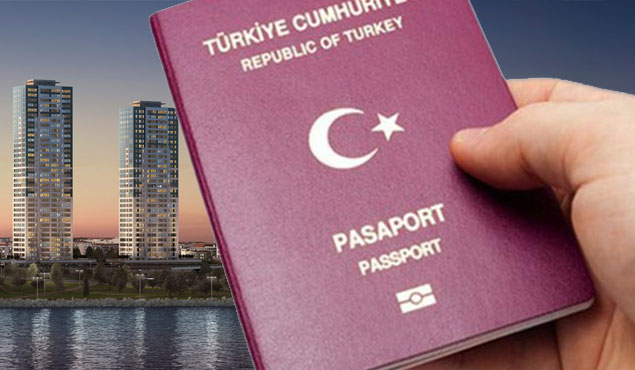 Real Estate Opportunities in the Cities of Istanbul and Bursa: The cities of Istanbul and Bursa stand out with their city life. You will catch the city life you want to have in Bursa and Istanbul. These cities, which have many opportunities to appeal to everyone, have some features. Istanbul is a developed city with an aesthetic architectural point of view. It has an effect that fascinates people with its historical past. Thanks to the house you will buy in this city, you can adapt to all the active life in the city. In addition, there are many districts in the city of Istanbul. After choosing a neighborhood that will suit you, it will be very easy to choose a property with aesthetic exterior decorations. In this process, it is also possible to review all the property options waiting for you.
In Bursa, another city, you can adopt a lifestyle intertwined with nature. If you wish, as a property owner in Mudanya, which has a sea view, you can buy a property that offers you the opportunities you can use during the summer months. In addition, with the job opportunities in this city, it is possible to turn to many areas. You can choose the best for your life from the job opportunities that will appeal to everyone. In this way, you can achieve ease in your business life thanks to your property. Many people like you have come from abroad to these cities where you will move as a foreigner. In this way, your process of adapting to any environment will not take long.
Property Opportunities in the Cities of Antalya and Muğla: The cities of Antalya and Muğla offer you convenient opportunities for the summer months. If you want to spend your holiday in the best way and benefit from the beaches and sea during the summer months, you should buy a property in these cities. Thanks to the summer life in these cities, the value of your properties will increase in the future. Many tourists from abroad prefer these cities during the summer months. In this way, the demand for properties in these cities, which have become the favorite of people, is increasing. While you are moving to Turkey from abroad, you can make the best investment in the future by purchasing these properties. You can reach the ones that will bring your life to the best level from the options such as residences, villas, and apartments you will buy. Achieve a quality life with the services these properties will provide to you.
Process For Obtaining Turkish Citizenship
You want to obtain Turkish citizenship after the property you will buy. As you begin this process, you are aware that many factors are waiting for you. If you complete the requirements after your property, you can get what you want by submitting your application. As PropertyTr, who will share the details with you in this process, we are always with you. You can get support by contacting us and getting the best property before applying for your Turkish citizenship.
Before you buy your property, you should pay attention to the fact that its value is at least 250,000 dollars. Properties below this value will not be accepted for your Turkish citizenship application. The next most important thing to do is to have the necessary paperwork after your property. Before you apply for Turkish citizenship, you must meet the requirements that you must have. You must obtain all the documents that will enable your application by applying to the authorized institutions. In this way, everything will be enough to secure your application.
You should also remember that you will need a residence permit if you want to live in the property you have purchased in Turkey. Thanks to the residence permit, you have the right to continue your life in the property you bought. Therefore, after purchasing your property, complete your application to the authorized institutions and obtain the permit. Do not forget that when you start living on your property with your family or individually, you can get services for interior decoration if you wish. It is up to you to create a home-style that will appeal to you. To start living in luxury and comfortable homes, contact your real estate company and start reviews.
If you think about your comfort and convenience, you should make choices in the best cities of Turkey. In this way, it will be in your hands to have a property experience that you will not regret. Own the property of your dreams in Turkey with the service we will provide to you as PropertyTr and start the process of obtaining your Turkish citizenship quickly.