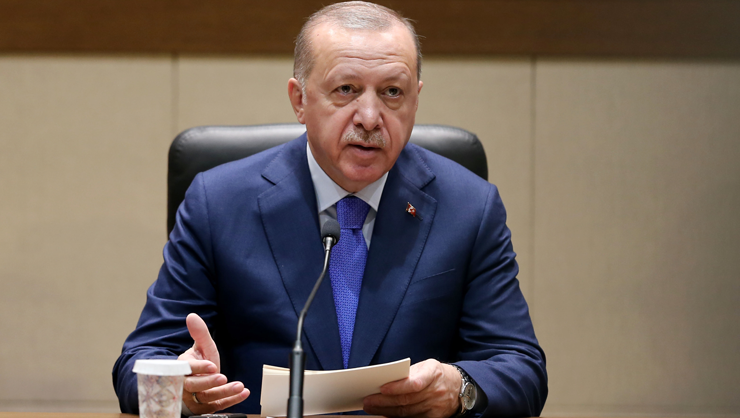 When exactly will the Covid-19 end? President Erdogan said, I hope we will have double Eid after Ramadan
"When exactly will the Corona virus end?" He told President Erdogan. was asked. Erdogan said it is expected that a significant threshold will be exceeded with the coming week, "I hope we will have a double national holiday during the Ramadan Eid." said.
Here is the relevant part of the article:
Erdogan has been asked how the fight against the epidemic went. He said that the precautions and decisions taken with utmost care and professionalism from the very beginning began to yield results. In addition to the measures, he stated that the curfew restriction also contributed significantly to this positive outcome and the satisfaction of citizens staying at home. Sancaktepe and the ongoing construction of the Ataturk Airport were also reminiscent of the 2 thousand 500 beds field hospital and said that Turkey, as well as that we have no trouble with the overall bed capacity.
Reminding that we have a superiority that cannot be compared with the countries in the world regarding masks, overalls and gloves and all kinds of medical equipment, Erdoğan said; He said that with the curfew that will be applied this week and next week, a very important threshold in the epidemic is expected to be exceeded.
Incoming data positively
As in the past, Erdogan reminded the success of the management in the corona epidemic process; In the light of these positive developments, he has been asked when exactly the outbreak is expected. Based on the scientific and expert evaluations, he pointed out the hopes that the algorithms evolve in a positive way, even if it is not a mathematical event, and that it will be able to achieve a result within a certain time. Erdogan's last word; actually a good news to all of us. " Eid al-Fitr 'in hope, we hope to do a double feast whole nation."