Average house prices in Turkey change according to every city you move choose. For instance, if you are thinking about buying a house in the east of Turkey your expenditure will be much less than how much you will spend when you buy a house in Istanbul. But any house you purchased in Istanbul will be a much better investment.
Turkey house price index increased an observable amount since the construction of the largest airport in the world. This airport is not just the world's greatest but it also has a very strategic place. Turkey property prices are going up but it is for a reason. In this economic conditions, Turkey is the best country to invest or to live.
Like we said, property prices change with every city, even every neighborhood you go to. If you are going to buy a property in the most popular city Istanbul, which is a tourist favorite, your expenditure will be at least 50.000$. But the prices for a good house in a touristic location is going up to millions of dollars.
Istanbul may be one of the most loved thus most crowded cities in the world but you should not disregard other beautiful and profitable cities in Turkey. For example Artvin, it has an incredible nature. Or Bursa, it is the heart of the businesses and not just Turkey's but many close countries. Izmir has a port that is really important for trade markets and it also has a gorgeous seaside which has been attracting tourists for such a long time. Buying a house in any of these cities will probably cost less than buying a house in Istanbul. But it doesn't mean that it's less profitable.
But you should do a very well search before buying a house in Turkey according to your preferences. If you are considering living in Turkey you should search for it like that. But if you are thinking of making an investment you should search according to it.
Investing in Turkey's property is a really logical thing to do. When you consider the ratio of Dollar – Turkish Lira currency, you will see that you have the chance to buy a house for much less money than you could in different countries.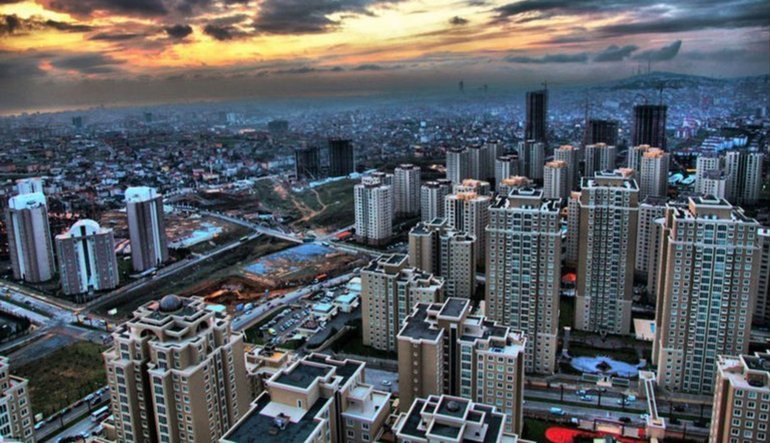 Obviously, there are many other cities you should invest in like Antalya. Antalya attracts tourists who are mostly Russian. Those tourists usually came back for a second or third time or even more. Because everything is really cheap in Antalya. Because there are lots of tourists and also job opportunities. With this cycle continues, there are more and more reasons for you to invest in cities like Antalya and Muğla.
When it comes to prices you can find a decent house for 30.000$ as well as 2.000.000$. But it is no doubt that you will double up your invest by no time. And there is no need to be scared because you can find a property for every budget.
No matter what you want, living, selling, investing, you can always find what you want in Turkey.