Forbes Real Estate Report 2019 published. According to the report, the number of houses sold in Turkey last year covering the period June 2018-June 2019 reached 1 million 77 thousand.
Forbes Turkey created an important database analyzing the changes in Turkey housing market for 30 metropolitan, 185 districts, and one thousand 83 neighborhoods.
According to the report: rapidly rising prices in cities like Adana, Antalya, Kocaeli, Balıkesir, and Mersin, especially in İstanbul, İzmir, and Ankara, have turned housing purchase into one of the most important investment instruments. The resulting high-yield market has led the country to sell 1.5 million units of housing sales annually.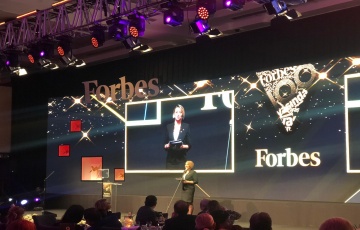 Cities With Increasing Prestige
In June 2018 – June 2019 period, the increase in house prices in 14 of the 30 metropolitan cities was over 5 percent. Although the premium rate remains limited in cities such as Ankara, Istanbul, Izmir, Adana, and Antalya, which have so far halted the housing market, other Anatolian cities such as Malatya, Kayseri, Samsun, and Balıkesir came to the fore this year.
Yield Rates
The increase in exchange rates and gold prices, especially in the last one year, seems to have taken the housing market away from the high return profile of previous years as an investment tool when the return rates are compared. According to the Turkey Statistical Institute, June 2018-June 2019 period was rated as the most profitable means of investment gold bullion by %34. The dollar (%25.3) and the euro (%21.2) followed the gold.
Purchasing Power
Istanbul, Ankara, Izmir, Bursa, Antalya and Adana with the current interest rate using a 10-year loan shows how much it is possible to become a homeowner. If the index value is 100 or more, it means that consumers can buy a house under these conditions in a city. In cities with an index value below 100, it does not seem easy to buy a house with a 10-year loan. Among most of the residential housing sold in six metropolitan cities in Turkey, the easiest one was capital Ankara as it was last year. Purchasing power parameter is also positive in Adana and Bursa. Istanbul is the riskiest city to take a 10-year loan to buy housing just like last year.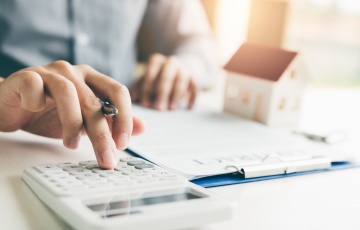 Sales to Foreigners
The number of housing they bought the last 6.5 years, the citizens of other countries in Turkey has reached 126.000. The leading cities in this area are Istanbul and Antalya. With the addition of 8900 houses sold to foreigners in the first half of 2019, the number of houses purchased by foreigners in Istanbul increased to 42.415. In Antalya, 34.197 houses were sold to foreigners in 6.5 years.
Global Neighbors
The last 4.5 years, most housing investments in Turkey made by respectively: Iraq, Saudi Arabia, and Kuwait citizens. The number of residences received by Iraqis exceeded 16.000. The number of housing was purchased by its citizens in Turkey, Saudi Arabia is another country exceeding 10,000.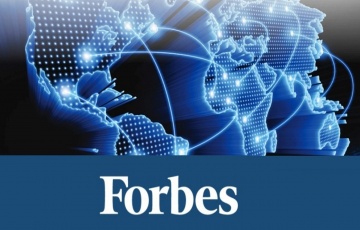 Yield Performance
June 2018 – June 2019 period, an average of 1,000,000 housing units changed hands in Turkey. Sales of approximately 862,000 units, which constitute 80.9 percent of this figure, were realized in 30 metropolitan municipalities. Among these cities, the increase in housing prices in Kayseri, Malatya, Samsun, and Van is above 10 percent.