The number of foreign retired in Turkey is increasing. People who retire want to live peacefully and happily. They can do this by buying houses in a different country. Preferred is a country for investment in real estate Turkey. People want to see magnificent historical and natural beauties in the last days of their lives. Turkey can offer all kinds of facilities to pensioners. There are many places to live especially with nature. You can find the answers to the questions like foreign retirees, where they prefer the most and why.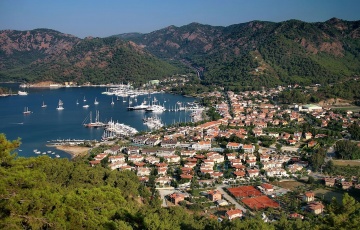 Why Do Retired People Buy House in Turkey?
In 2019, house sales to foreigners were quite high. They prefer Turkey, especially retired people. Some of the reasons:
It is preferred because of its location.
It is preferred because of its magnificent climate.
Due to the many historical and natural beauties
Offers a profitable investment
Giving Citizenship A Great Factor
You can obtain citizenship when it was purchased housing in Turkey. If you buy housing 250 thousand dollars or more, you become a Turkish citizen. This is important for the increase in housing sales to foreigners.
Retired People Love Antalya
Pensioners prefer Antalya. In 2018, Antalya sold second place to foreigners by selling nearly 8,000 houses. So, why do they prefer Antalya? Some reasons:
The climate of Antalya is exactly what foreign people seek.
It is a coastal city. It has magnificent beaches. Such as Kaş, Kemer and Alanya.
Historical and natural beauties are many.
Transportation is easy.

Instead Of Staying At The Hotel They Buy A House
Especially retired people are buying houses in Turkey rather than staying in hotels. It likes a lot of people there who came to Turkey for a holiday and they find it makes sense to take home. Thus, they can come to Turkey when they want or they can live there.