Antalya Turkey's fifth-most populous city. With a population close to 2.5 million, the city is located in the Mediterranean region.
Due to the industrialization and industrial areas, Antalya receives a large number of immigrants. Due to this increase, many housing projects are developing.
Current Situation of Antalya Property Sector
The current state of Antalya property sector promises hope. According to the 2019 real estate index data, the average price of a 100 sqm house purchased in Antalya varies between 160,000 TL and 275,000 TL. The average return on investment is 18 years. In the last 3 years, sales prices per square meter in Antalya have increased by an average of 31.6%.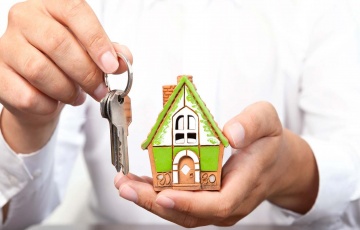 Reasons to Buy a Property in Antalya
Antalya, one of the most popular holiday capitals of the world; is an elite tourism center that offers many alternatives together with both hotels, hostels and holiday villages.
Antalya is in an easy location in terms of transportation. There are regular bus services from metropolitan cities such as Istanbul, Ankara, Izmir, and Bursa to Antalya. Antalya Airport or Alanya Gazipasa Airport is available for transportation. Urban transportation is also very easy. Transportation from one end of the city to the other takes a maximum of 1 hour.
Turkey's Antalya is a city with the most ancient urban structure. In addition, there are monuments and artifacts that express numerous cultural values.
In terms of economic activities, the biggest income area of the city is tourism. Antalya also has highly developed networks in the fields of trade and agricultural production.
Nightlife in the city is quite active. There are many clubs, restaurants, and bars that can appeal to everyone.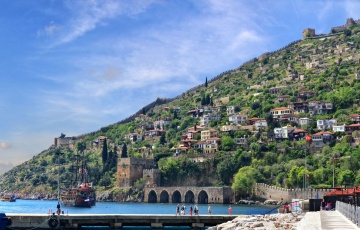 Buy a House in Antalya
Citizens from many different countries buy house in Antalya. There was also a law that positively affected the sale of the property to foreigners. Thanks to the law, 20% of the villas in touristic facilities can be sold.
There Are a Lot of Villa for Rent in Antalya
Tourists are also looking for rental villas in Antalya, except for hotels or holiday villages. There are many luxury and affordable villa for rent in Antalya to meet the needs of many guests such as large families, groups of friends and honeymooners.
Houses for Sale in Antalya Turkey
The fact that it is in a region that attracts tourists causes an increase in the number of apartments for sale in Antalya. Apart from this, the number of companies considering housing projects in this region is increasing. Therefore, for both companies and buyers Antalya home sale opportunities are becoming very interesting.
Is It Possible to Have Citizenship by Buying a Real Estate from Antalya?
Foreigners have to commit that they own $250,000 real estate and will not sell this property for three years.
You can buy property from the Antalya and can have citizenship. But first, there are various application documents in the purchase of the real estate.
You can apply for immovable purchased at different times. The value of the immovable property on and after 19.09.2018 should be at least $250,000.
The sales price of the immovable is determined based on the effective selling rate of the central bank. Market value is determined by the sales price and evaluation report included in the official note.
There should be no restrictions such as mortgages, foreclosures and precautionary measures for that property.