PropertyTR General Manager Yusuf Boz evaluated the increase in housing sales to foreigners. Boz's explanations are as follows;
"Our company, which sells real estate to foreigners, has increased its sales parity as of March 2019. Iraqis rank first in the category of foreigners who buy real estate. According to statistics made throughout Turkey, 105.046 residential units were sold. 3129 of these houses were sold to foreigners. That is a big number. Especially due to the rise in the currency, we see extraordinary increase in real estate sales to foreigners in Turkey, which has become the center of attraction. Real estate sales to foreigners increased by 71.3% compared to previous years. This increase is expected to increase steadily."
Yusuf Boz, General Manager of PropertyTR, continued his statements in the housing sales category as follows:
The rise in foreign exchange and housing prices remained below expectations played an important role in foreign real estate sales. Istanbul takes the first place in selling real estate to foreigners. The PropertyTR management board is one of the pioneers in housing sales to foreigners in Istanbul. PropertyTR, which offers services with reasonable price options, is hopeful for the coming days.
Yusuf Boz Offers Reasonable Price Options for Foreigners
In March 2019, 1520 housing units were sold to foreigners in Istanbul. Antalya, which is a holiday destination for foreigners, ranks second in housing sales to foreigners. In this province, 626 housing units were sold to foreign citizens. PropertyTR is selling real estate for foreign investors in Antalya. Real estate sales transactions, which are under my management, are taking action according to current price options.
The capital Ankara also received its share from these developments. Foreign real estate buyers bought 173 houses from Ankara in March 2019. PropertyTR continues to provide solutions for foreigners wishing to purchase property from the capital.
Bursa takes third place in this category with 121 houses. The industrial city of Bursa is one of the favorite cities for foreigners. Yalova takes the third place in this category. Foreigners purchased 110 houses in Yalova in March 2019.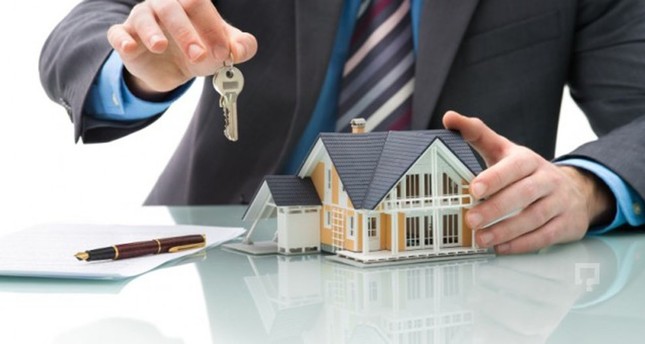 Which Countries Do Foreign Investors Come From?
Yusuf Boz, PropertyTR leader, continues to explain real estate sales to foreigners as follows:
Housing sales, which are increasing day by day, continue to climb to the top, especially in the foreign category. The outflow of foreign currency and the stagnation in the real estate market play an important role in increasing this interest.
In March 2019, Iraqis ranked first among foreigners with the highest number of housing purchases. Iraqis, who purchased 548 residential units across Turkey, seem to continue in the same way in the coming months. Iranians are also taking place to get top rankings in housing transactions from Turkey. They bought 334 houses in March-2019.
Russian investors are third. Foreign real estate purchase transactions that started with the rise of the foreign currency affected the Russians. Russians took third place with 189 housing purchases. Holiday resorts rank first in this category.
Real Estate Options Continue to Gain Importance In The Investment Category
PropertyTR, one of the leading companies in the real estate sector, continues to sell houses with affordable prices. With the increase in foreign currency and the decrease in house sales, it increases the sales of houses to foreigners day by day. Our company predicts that housing sales to foreigners and expats will increase in the coming summer season. In general, we can say that real estate prices will increase. Real estate options continue to gain importance in the investment category.