Hookah is a tobacco type which was unique in the Balkans, the Middle East and South Asia. The first place was in India, from there it has moved to Iran and the Ottoman Empire. Almost everywhere in the world is now a popular type of tobacco.
The hookah comes from 4 basic parts. It consists of pipe, shaft, glass base and hose. After the tobacco bulb is placed, small holes are opened by covering with foil. Coal is placed on clay blows and it is smoked with hose. It is said that the water cleans all the chemicals of the tobacco.
During the Ottoman period, only pure tobacco, called tumbak, was smoked. Preferred types have been changed already and there are many tobacco types at the moment . It is possible to find shisha almost everywhere in Istanbul, especially popular among young people in recent years.
We prepared the answer to the question "Where is the best shisha place in Istanbul ?" The 5 best places you can go to Istanbul are:
Erenler Nargile / Çorlulu Ali Paşa Madrasah
One of the oldest shisha place in Beyazit. Its not the place where you can look for a comfortable seats but tobacco. Its the place to have chat and enjoy the shisha…. There is warm, friendly environment where you can spend your time with friends . Also, do not forget to try Turkish coffee and apple tea while you are there.
Rembetiko Nargile Cafe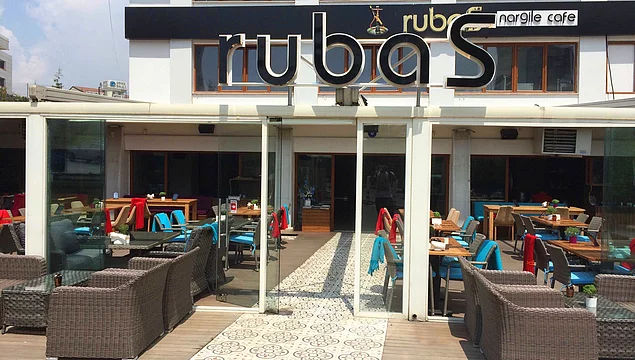 It is one of the oldest hookah places in Kadıköy located in one of the famous streets of Moda. It is a wonderful place with two floors and shisha and its one of the place where you can not ignore to try.
Al Fakheer Shisha Lounge
Besiktas, Bebek is a place where you can go for those who want luxury concept with its visuality and tasty presentations. There are speacial rooms for people who wants to enjoy as a group or family.
RUBAS CAFE
All shisha smokers know that the place doesnt need to be necessarly fancy but all they care is a nice shisha. Yes, this is one of them located in Asia side of Istanbul, in Atasehir
TOSUN PAŞA PAYİTAHT
Located next to Yeditepe University in Asia Side of Istanbul. Its ranked at top 5 best shisha place in Turkey. Mostly famous among young generation due to its location as its walking distance to Yeditepe University.
Yes, these are the best shisha places in Istanbul that we can recommend.