Turkey to invest in real estate to invest in particular provides many advantages. Foreign investors also want to evaluate this situation. Antalya is one of their preferred cities. Foreign investors in Antalya are increasing. You can find information about why people choose Antalya from our article.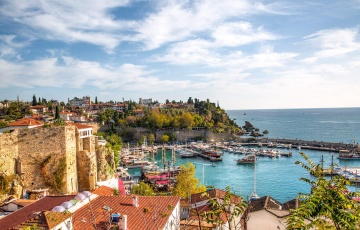 Housing Projects Increase
Buying house in Antalya is quite popular. Housing projects are increasing in the face of this interest of people. Housing for every need satisfies people. Antalya, where there are many immigrants, is developing and changing in every field.
Transportation Is Very Easy
Transportation to major cities is quite simple. There are too many bus trips. There are two airports. These are Antalya Airport and Alanya Gazipaşa Airport. You can also use the airway if you want.
Tourism Center
The most important answer to the why investments in Antalya question is that it is the center of tourism. The climate, coast, resorts and tourists are very popular. This has made Antalya a popular city. The fact that it is a coastal city attracts the attention of people living in cold climate.
Historical Beauty
Historical beauties are many. This is another reason that brings people closer to Antalya. Some of the historical beauties are:
Fluted Minaret
Historic Port
Hadrian's Gate
Ancient City of Plaselis
Aspendos theatre
Perge Ancient City
Xhanthos Ancient City
Termessos Ancient City
Alanya Castle
Myra Ancient City
Apollon temple
Olympos Ancient City
These are just a few of the historical beauties. There are many historical places in Antalya.
Most Buyer From Iraq
According to the researches, Iraq is the most receiving country from Antalya. Iran was the second and Germany was the third. It is a sensible choice to buy a house from a city that has sea and mountain views.