Do you want to buy or rent out buy property in Turkey? Or is your goal just to invest? Recently, many people are interested in buying property in Turkey. Buying a property in your own country can be difficult. You can do this in a foreign country. Turkey real estate has many advantages and people want to use it. But there are things to know before buying property in Turkey. If you think to buy in real estate turkey, this article will help you. 5 things to be considered before taking a property in Turkey are listed below:
1- You should do some research
If you want to benefit from the real estate you need to do thorough research. You need to investigate everything from house prices, real estate market situation, exchange rates between agents and currencies. What are the benefits of investing in Turkey? Where is the best place to buy property in Turkey? Which ways should be followed while buying real estate in Turkey? Questions like these need to be thoroughly investigated before buying property in Turkey. If you research titles as "property Turkey" on the internet, you can check your questions.
2-You should compare the agents thoroughly
Turkey's real estate sector is developing day by day. There are many real estate and real estate agents. If you want, you can handle this alone. But with the advice of real estate agencies, your business will be much easier. Real estate agents will take care of the deeds for you. Also, language barriers are also eliminated. You should choose the most useful one by making a thorough comparison between the agencies. Additionally, you should establish a good and strong relationship with the agency you choose.
3-Visit Turkey before buying property
If you plan to buy property in Turkey, there should already be visited. Thus, you will see where you will invest or live. If something you don't like, you can respond immediately. If you visit turkey before buying property you prevent false information.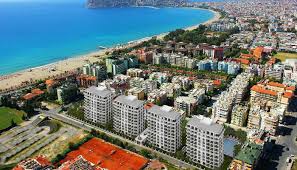 4-You can appoint a lawyer
Save time by appointing a lawyer. The lawyer makes a deal on your behalf and in this process, you do not have to stay in Turkey. This is why some people when buying property in Turkey, they cooperate with the lawyer. The lawyer you appoint will also fully control the contracts and the property. If you don't want to spend a long time and you want to get things guaranteed you can appoint a lawyer.
5-Learn about receiving of title deed (TAPU)
There are many advantages of buying property in Turkey. So everything should be thoroughly investigated. Once the research is done thoroughly, no major problems arise. Another subject to be investigated is the deed. By Turkish laws and regulations in force, the transfer of ownership of the property is only feasible to Land Registry Offices (TAPU OFFICE). Buying real estate in Turkey is the final stage of registration of title deed. When everything is ready your home or property can be registered in your names.
You can easily reach your goal when you follow all stages.