Foreign investor interest in Turkey is increasing every year. When you look at housing sales in the country, Turkey is a successful housing foreign sales. Many factors are attracting tourists to Turkey. The number of people who decide to come as tourists and buy a house is also very high. Other types also make investments in Turkey and there are people who come to live. These are mostly Middle Eastern countries. So there is quite a lot of foreign investors in Turkey.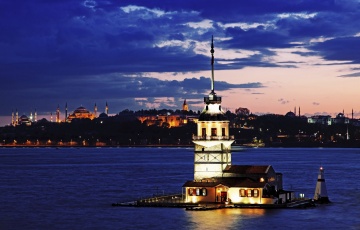 Turkey Is One Of The Top Country
Foreign investors prefer to Turkey. There are many physical and social reasons. Some of these reasons are geography, having a satisfactory climate, having coastal cities, giving importance to development, having a wide variety of housing projects, and having a lot of natural and historical beauty. Granting citizenship to a home buyer is also a major factor. Citizens are granted to foreigners in purchases of real estate of 250 thousand dollars or more.
Foreigners Love Istanbul
Foreigners who have homes in Istanbul are constantly increasing. Istanbul ranks first in terms of housing sales to foreigners. Istanbul has a strong historical background. Historical and natural beauties are many and everyone is curious. Hagia Sophia, Topkapi palace, Grand Bazaar, Basilica Cistern, Galata tower, Rumeli Fortress, The Dungeons of Yedikule, Hagia Yorgi Monastery, Maiden's Tower, Belgrade Forest are some of them. Between 2015 and 2018, a total of 36,000 housing units were purchased in Istanbul.
Antalya Ranked Second
Antalya is the second city that tourists choose to invest. Investors in Antalya have increased considerably in recent years. The fact that Antalya is a coastal city and its climate attracts people most. Historical and natural beauties such as Fluted Minaret, Historic Port, Hadrian's Gate, Ancient City of Plaselis, Aspendos theater, Perge Ancient City, Xhanthos Ancient City, Termessos Ancient City, Alanya Castle, Myra Ancient City, Apollo temple, Olympos Ancient City is quite a lot.
Other Cities
Other cities following Istanbul and Antalya are Yalova, Bursa, Trabzon, Sakarya.