Located in the Black Sea region, Trabzon is a very convenient city to live in. It is one of the most suitable cities to live or invest. It is a city that attracts a lot of attention from foreign investors. Especially Arabs love Trabzon very much. Foreign investors in Trabzon are increasing day by day. Foreigners choose Trabzon to buy a house after extensive research.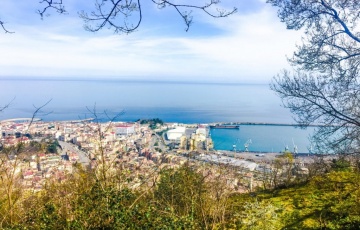 Trabzon's Air Is Clean
If you think why Trabzon is chosen, the most important reason is its air, greens and climate. The necessary environment for a healthy life is in Trabzon. That's why people are interested. In addition, the historical beauties in Trabzon attract people's attention.
Caution When Looking For A Home
House searching in Trabzon is important. There are many alternatives. If you do not consider certain criteria when searching for a house, the house you buy will not be profitable. Here are some questions to ask:
Is the building intact? When was it established?
Does the location of the house satisfy me?
If the investment is tree-rooted, is it in the region preferred by tourists?
Is there a health center, school in the vicinity?
Is transportation good?
Earthquake resistant?
Prepare The Required Documents
If you intend to buy a house, you have to prepare your documents in full. Then you can get house in Trabzon. Investing in real estate in Trabzon will satisfy you in every respect.
Can I Get Citizenship?
When you buy real estate in Trabzon for the amount of 250 thousand dollars, you have the right to get citizenship. Buying real estate is an easy option if you want to become a Turkish citizen. You should not sell the house for 3 years.