Sapanca is a district located on the western border of the province of Sakarya. Lake Sapanca in the north, Sakarya central district in the east Adapazari, Samanli Mountains in the southwest of Kocaeli is located in the central district of Izmit.
Reasons to Buy a Property in Sapanca
Sapanca is a district that stands out especially with its natural beauty. It has attracted the attention of foreign investors in recent years. There are many reasons to buy a property in Sapanca: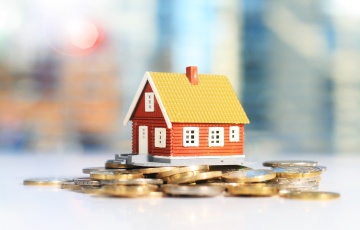 It is preferred for holidays due to its proximity to Istanbul and the lake and greenery. Tourism is increasing day by day due to the tourist facilities established around the lake. Many holiday villages and summer houses have been established in settlements such as Masukiye and Kırkpınar.
Sapanca district has been undergoing a major transformation for the last 5 years. Luxurious villas are being built on the hills in the greenery around the Sapanca Lake, where Arabs are particularly interested.
The region is close to both Kocaeli University and Sakarya University.
Transportation from Sapanca to Istanbul is very convenient via TEM motorway. At the same time, it takes 3 hours with access to the highways, the capital of Ankara turkey here. There are buses from many cities to Sapanca.
What Does Sapanca Real Estate Industry Promise You?
The housing market for sale in Sapanca has increased by 29% in the last 3 years. Average housing square meter prices in Sapanca district is 2.347 TL, while the return period is calculated as 26 years. Sales prices per square meter are increasing in Sapanca. In this sense, it can be said that the Sapanca real estate sector is very promising to invest.
Houses for Sale in Sapanca
The district of Sapanca will become a suburb of Istanbul along with high-speed trains. There is a demand for land as well as housing in Sapanca. The district has numerous luxury villas, apartments, and land. Opportunities created by the real estate, causing us to see a lot of houses for sale in Sapanca.
Current Status of Sapanca Property Prices
In the 2019 real estate index and regional report, the average price of a 100 sqm house purchased in Sapanca district was between 176,000 TL and 293,300TL. Sapanca property values are rising and that's a good opportunity to make a profit.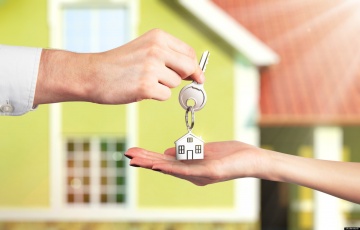 Is It Possible to Have Citizenship by Buying a Real Estate from Sapanca?
Foreign nationals have the freedom to purchase from the lack of housing, provided Turkey in a military zone.
Turkey to invest the US $250,000 is a prerequisite for citizenship.
Sales prices are determined according to the effective sales rate of the central bank.
There should be no restrictions such as mortgages and foreclosures.
You don't have to buy a single property worth $250,000. You can buy different products with a total value of it.
There are various application documents for the purchase of the real estate. The application documents must be complete and correct in order for the citizenship application to be smooth.