The Warm Climate
If you are looking for a place to move or property in Antalya Turkey, you will love the weather as its always warm, mild & rainy in winter. You can even swim in December. If you are not a hot climate person, summers could be a bit difficult. But you can take a breath in beautiful aquapark facilities and beaches, property in Antalya has most likely good air conditioning so the life in the home would not be hard in the hot. The city truly has a beautiful Mediterranean climate in 9 months a year. The fresh & warm climate also motivates people to get active, allowing them to keep a healthy lifestyle.
Comfortable Cheaper Daily Living
Cheap property for sale in Antalya Turkey is much cheaper compared to Istanbul. Daily life and expenses are also much cheaper than Istanbul, and almost half the expense compared to London. Everything you need in town is easily accessible and has a bunch of variety. The local economy in Antalya is growing more rapidly than the other cities, so job and investment options are increasing too. Antalya's abundant living areas are growing especially. It is close to many facilities like government buildings, health centers, medical stores, parks, shopping centers, and local shops. The newly constructed roads provide transport convenience. Transportation through all the city is easy, accessible and fast. Most people that look for property in Antalya Turkey to stay in the summer or winter season only, yet it is not only a city for tourism it is truly a culturally liveable city for years. The price range for property for sale in Antalya Turkey can differ greatly from 30k to 400k dollars roughly. The real estate industry has been working for a new project and demand is growing each year.

Beautiful Attractions
Antalya is also the second most visited tourist attraction in Turkey. The most beautiful place is the Kas region if you have to choose one place for property in Antalya Turkey, go for Kas. Fancy beaches, cafes and pubs, and young people. It's like its holiday parade. Famous with harbors and beaches, coasts Antalya is like touristic heaven.
One of the popular destinations you must see are; Kaleici, encircling by ancient ruin walls, it also includes a Roman arch and many more historical beauties, a natural amaze which is Duden Waterfalls, countless Ancient Cities, trekking and other extreme sports and adventure facilities are all-around Antalya.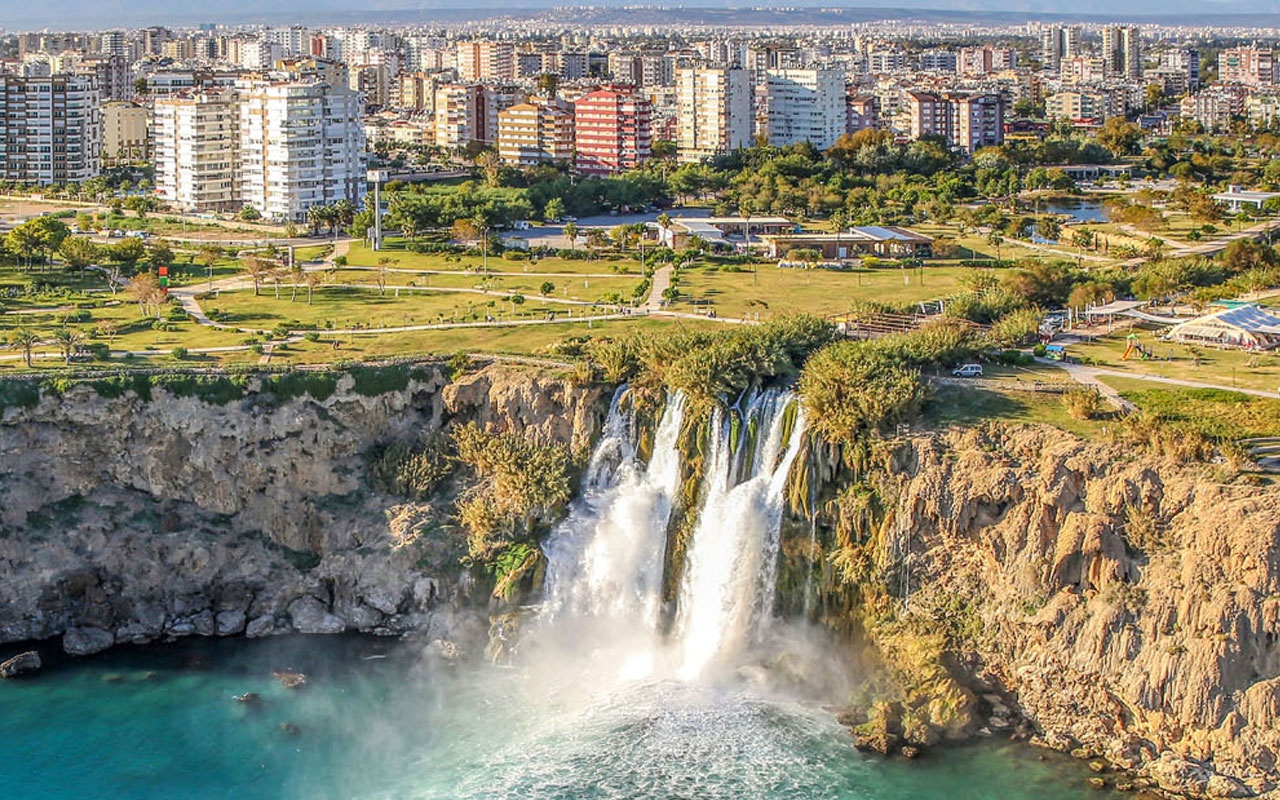 Mediterranean Culture and Cuisine
Antalya is full of rich crops all around the year, the local marketplaces are cheap and fresh. You will shop for the best of the local food in the bazaars and local markets. Many people still make their products at home, so even the street 'fast food' is handmade and somewhat healthier than typical fast food. Most foreigners visiting Antalya prefer the Mediterranean diners, in a hot climate, cool evening winds freshen you as you are in the traditional raki table. Various fish dishes, seafood, appetizers, and spirits. Antalya is still a touristic area, so you can see many young adults living the fast nightlife in nightclubs. Local bars have their own culture in Turkey.