The Turkish city of Bursa is a hot commodity in real estate Turkey as it has become the new
Istanbul. Its industrial roots make it an alternative for those looking to get into real estate, with
56% growth in prices over five years and houses available that suit all budgets. Turkey is a
rapidly developing city with an incredible opportunity for real estate investments. Investors
have the chance to find plenty of affordable apartments in Bursa that are up and coming now
as a prime location. With its industrial side and proximity to Istanbul, it's no wonder why people
from all over want their piece of this investment.




Why Choose Property Bursa For Real Estate Turkey?


The city of Bursa has always been an important economic and cultural center in Turkey. The
population is growing, which drives the value ever higher for apartments there. Long–term
investors are most interested at this time on Western Uludag's side or Eastern Uludağ slopes.
Still, they are also looking to invest elsewhere within the region because investment
opportunities can be found all over with good preparation. It also opens up the possibility
of turkish nationality.

For those looking for a thriving, cosmopolitan city in Turkey with plenty of opportunities to
invest and maintain an apartment simultaneously, it is hard not to consider Bursa.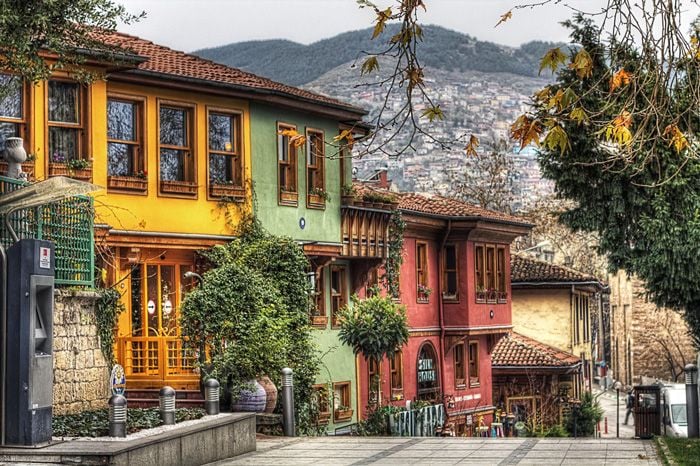 • Investment Areas In Bursa


When it comes to property Bursa, there are a myriad of options. You can choose from the expensive
villas and apartments in Osmangazi or go for cheaper alternatives like those found in Mundanya
or Nilufer. The prices vary greatly depending on what you're looking for in your real estate
Turkey investment. The Nilüfer district in Bursa, Turkey, is a great place to find properties for
sale. The construction boom taking over the area has led many new businesses and residents to
look for property options. Yenisehir features more than 1000 houses and plenty of amenities so
that each family has its little corner. The future of Yenişehir is brightened by new highway
projects and a nearby harbor. Shortly, property prices are expected to go up after completion
of Oto Test Center construction. In the last five years, prices for real estate in Mudanya have
more than tripled.

• Commercial Investment In Bursa

Investing in commercial real estate In Turkey is the best way to secure a rental income. You can
buy hotels, restaurants–cafes, or any kind of commercial asset from your local Bursa city center
with high hopes that you have chosen an appropriate location. They say there are three
essential factors for property Bursa investment: "location," "location," and last but not least,
"locations." For this factor alone, Bursa scores high; investors should rightfully expect both
residential and commercial investments and yield excellent results here. If opting
to buy apartment in Istanbul seems costly, you can choose Bursa instead.




Why Choose Property Bursa For Commercial Investment?




Bursa has a strategic geographical location making it suitable for varied commercial activities
around Turkey. It's one of the most important trading centers in Turkey. The properties are
increasing fast these days because many foreigners have come here as well – about 20% out of
the total population now belongs to different nationalities. A large percentage of this is from
European nations.

Buying real estate abroad can be pretty complicated. Still, luckily, this country has taken steps
to simplify it all–they have made these three types of documentation necessary when
purchasing turkish property.




Real Estate Agency For Buying Property Bursa




Once you choose your real estate agent, they'll be there with you at every step of the journey.
They'll help find a property that meets all your needs and negotiate on your behalf to lower the
price as much as possible, working closely together until the closing day when it's time for them
to sign off officially. But first things first: start by building up trust so that both parties know
each other is reliable and honest. Make sure you get some vital documents like a title report from a property Bursa, building approval certification, an NOC from the Bank when buying a
property in Bursa. These documents are required for apartments for sale in Istanbul.

Thus, If you want to find the perfect place for your family or a good investment opportunity,
look no further than Property Bursa. With some of Turkey's best universities and excellent
medical care facilities, there are many reasons why this city is one of the most popular places in
all of Scandinavia. It doesn't matter what type of home you're looking for because they have
something here that can suit any need.