Investment in Istanbul is a subject that attracts people's attention. The interest of foreigners in Istanbul is increasing day by day. Istanbul is one of the leading cities in the world. Cultural and historical riches are many. Many tourists come to Istanbul every year. There are many people who buy houses to live in Istanbul and to invest.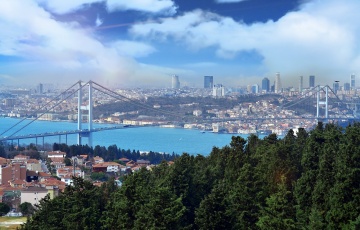 Investors Prefer Istanbul
Istanbul for foreign investors is very important. Istanbul attracts the attention of investors all over the world. So why do they prefer Istanbul? Some of the reasons are:
Istanbul is a preferred city because it is a city with a potential for capital growth.
It is preferred because of its high liquidity potential.
Nowadays they have more homes than people will live in. In other words, buying a house to invest.
Because Turkey is easy to buy and sell these homes in the first place in the preferences of foreign investors.
Istanbul is the center of quality life. Brand is very important especially in housing. For example, you can find all this quality in the neighborhoods such as Beylikdüzü and Küçükçekmece. Everything from transportation to entertainment is very good.
Mega projects are being carried out to solve the problems of Istanbul. The first of these projects is traffic related. This is a different reason for foreign investor in Istanbul.
Another reason why foreign investors choose Istanbul is tourism. Istanbul, which has a very strong history and a lot of places to be seen, is very popular with tourists. This makes their investment profitable.
What To Consider When Buying Property In Istanbul
In some periods it is more convenient to buy property in Istanbul. You should follow these periods. You should examine the buildings thoroughly and check whether they apply the earthquake regulations. You should also pay attention to the location of the house and research future projects.