The number of Russians in Turkey is always greater. Russians prefer Turkey for real estate investment. Especially as a result of the depreciation of the Turkish lira, buy a house in Turkey has become more profitable. Turkey has made great progress in the real estate sector. There are many issues that are of interest to foreign investors. Future expectations, confidence in the country, liking, housing prices are a few of them. There are many pros of getting home in Turkey and they want people to use it. As a result, the number of foreign home in Turkey is increasing day by day.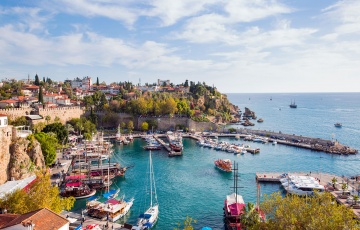 Lira Depreciates Pleases Russians
Russians are already interested in Turkey. However, as the Turkish lira depreciated, their investment became easier. So take home prices cheapened in Turkey. They are now able to shop more with their currencies. A house with 50 thousand euros was sold to 42 thousand euros. They made a profit of almost 8 thousand euros. This increased the Russian demand for a house.
Russians Prefer Antalya
Russians in Antalya are very happy. The first choice of Russians is Antalya. There are many reasons for this. Some of those:
It has spectacular sea.
Antalya is influenced by the Mediterranean climate. Summers are hot and winters are warm.
Tourism is very improved.
There are many historical places in Antalya. This attracts the attention of foreign investors.
Transportation to Antalya is quite easy.

Especially Alanya
Alanya attracts the attention of Russians. The number of Russians who buy houses in Alanya is constantly increasing. The Russians love Alanya like their own country and are very attached to it.
House by Criteria
The Russians set their own criteria and buy a suitable home. Houses in Turkey is shaped according to all criteria. Whether small or large you can find all the houses you want.