Get ready to design modern Turkish houses with a variety of properties waiting for you in Turkey. If you want the house you buy from Turkey to be designed in the best way, there are many things you need to pay attention to. It is possible to create an elegant and sophisticated environment in-home designs. It is important that your home also has the best luxury appearance to do this. In our article, we have shared in detail how you can design modern Turkish homes for yourself. By examining them, start designing your home as in your dreams. It will be the most logical choice for you to get a decoration service to enjoy your magnificent homes. Come and take a closer look at the details.
Things to Consider While Designing Modern Turkish Homes
In luxury modern properties, the design usually attracts the attention of everyone. Therefore, if you apply the things you need to pay attention to in the design of properties such as villas and residences, you can get a perfect look. Below we share what you can pay attention to.
The interior design of the luxury houses you will choose with the privilege of PropertyTr is one of the most important elements to be considered. In the interior design of your home, it will be important to choose items that are suitable for the exterior design.
You should choose remarkable and quality products that will create a visual feast in your home. It will be the right orientation for you, especially if many items such as furniture, television unit, armchairs, table are compatible with each other. In this way, the items will appear prominently for those entering the room.
You should pay attention to the floor decoration in your luxury home. We recommend you to make choices that will provide elegance in the home, especially about parquet. If you ensure the harmony of your parquets in the rooms, you can achieve integrity.
Apart from furniture, you can also choose artistic products in your home. Especially, choosing products such as artistic paintings and antique vases will make your home look classier. You can achieve luxury and elegance at the same time in your home.
If you don't like wall paints when you buy your house and you want them to be in harmony with your furniture, you can change the color of the walls of your house. Plain, modest colors will look more pleasing to your eyes.
There is another important element that you should pay attention to in your luxury homes. Especially in kitchen decorations, you should choose the style you see most suitable for you, such as American kitchen. In this way, you can both relax and reflect the luxurious look in the kitchen.
You can apply our decoration service to make your homes unique and impressive. In this way, you can create the most beautiful environments for yourself in your home. Give importance to your home designs to make you feel more comfortable and peaceful.
Before Designing Your Modern Homes, Make the Best Home Choice
Before starting your home designs, choosing luxury and modern houses will make your designs easier. That's why we, as PropertyTr, want to offer you the best options. You can also examine the information about the designs of these properties by examining the options we will offer you.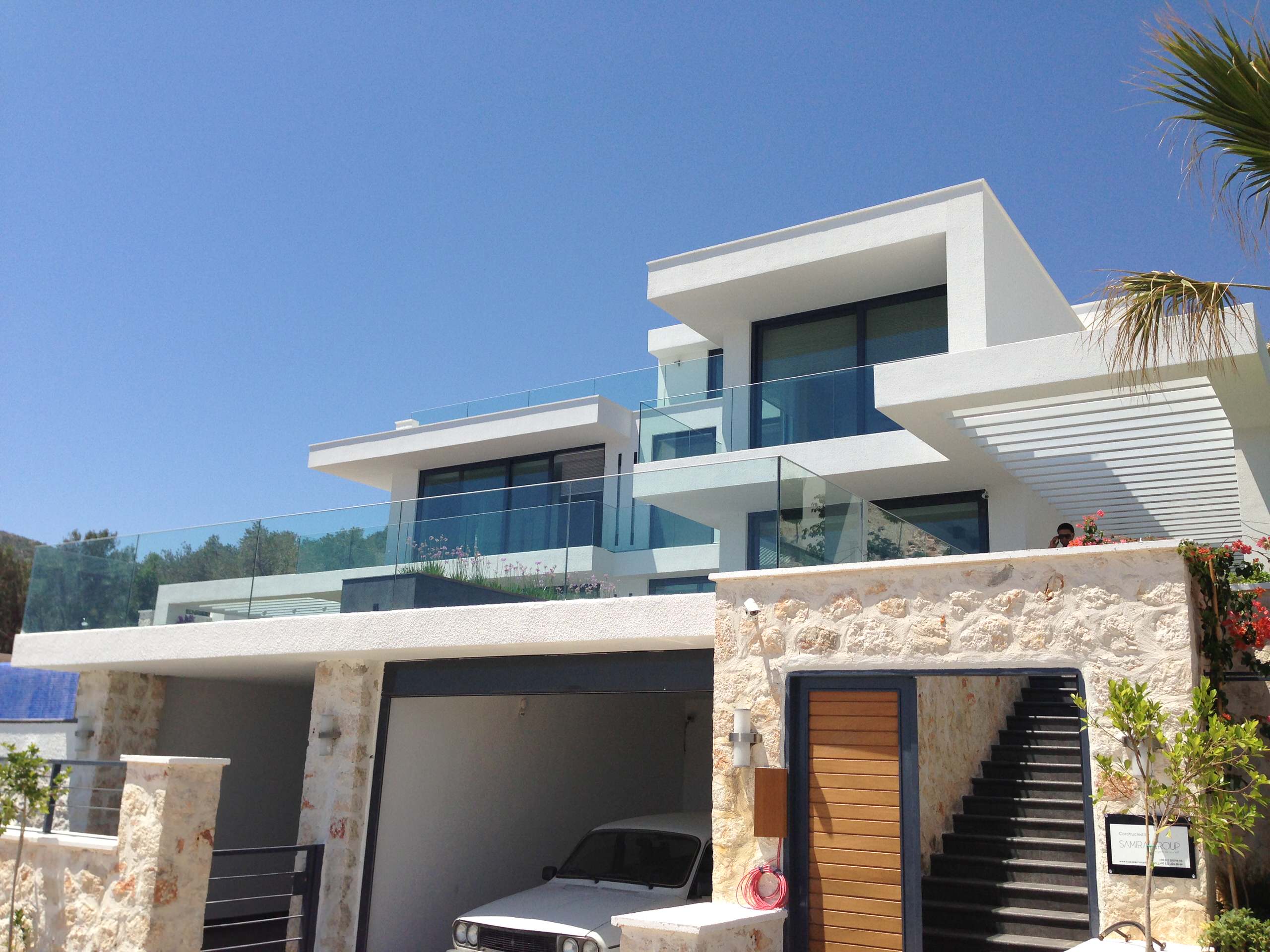 Luxury Villa Preferences and Decorating: It will be much better for you to decorate the luxury villas you will buy in Turkey. Especially in the gardens of the villas, decorations such as garden sets, lighting, decorations will make your villa look more stylish and modern. Below are some properties for you to decorate. You can view the villas by clicking on the links.
If you want to decorate the new Turkish modern houses you will buy in the best way, you can find more information. Raise your living standards by decorating your luxurious and modern homes. Thus, it will be up to you to decorate your magnificent homes. Examine the luxury modern houses we offer you as PropertyTr and choose the right one for you. Then, with the decoration service, you will also provide the beautiful appearance of your homes.