With its location and its industrial sides, Bursa can be considered as an alternative to Istanbul. The real estate prices and values in Bursa has raised 56% in the last 5 years and it is so easy to find an apartment for sale in Bursa Turkey for your budget. This fact makes Bursa a great location for investments for both locals and foreigners.
Why Bursa?
Bursa is the fourth largest city in Turkey and the population of the city keeps growing. Those factors are making the value of the apartments in Bursa higher and higher each day. The long term investors are mostly interested in the Western and Eastern sides of Uludağ. After examining the related data, it has observed that the average meter square price is 1.925 TL, average rent is 1.320 Tl, average price for an apartment is 272.000 TL and the payback time for property investments is 18 years.
Some of the featured investment areas in Bursa are;
Mudanya
The real estate prices have raised 106% in the last 5 years in Mudanya.
Nilüfer
Nilüfer district is one of the most prestiged districts in Bursa. New construction projects and the growth in this district are raising the number of the properties for sale in Bursa Turkey.
Osmangazi
Osmangazi is one of the most rapidly growing districts in Bursa. In Osmangazi district, payback time for an investment in a property is 17 years.
Yıldırım
Yıldırım is a famous district in Bursa with its health projects. The values of the properties have raised 77% in the last 5 years in that district and data show that the payback time for investments in real estate is 20 years.
Yenişehir
Yenişehir district shows so large potential for the future investments with its proximity to Gemlik harbor and the new highway projects. After the construction of Oto Test Center has finished, the property prices are expected to go higher.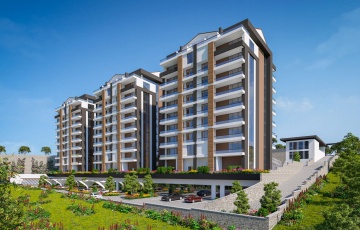 You Can Apply for Turkish Citizenship after Purchasing a Property
As you can see there are many investment options for property in Turkey, and Bursa is one of them. If you purchase a property that is at least 250.000 US dollars, you can apply for Turkish citizenship. By doing investment which is worth at least 500.000 US dollars again, you can apply for Turkish citizenship.
Other Options to Get Turkish Citizenship
Having money and keeping the money for at least 2 years in any Turkish bank.
Founding a company or working place where you employ at least 50 people.
Marrying a Turkish citizen and staying married for 3 years.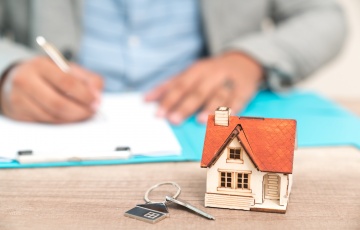 The Requirements You Need to Fulfill in Order to Apply
Having a clean criminal record.
To be capable of speaking Turkish in a sufficient level.
Having enough wealth or enough level of income in order to take care of your family or the people you are responsible for.