Housing sales to foreigners increase every year compared to the previous year. Turkey has made great progress in the real estate sector. There are many issues that are of interest to foreign investors. Future expectations, confidence in the country, liking, housing prices are a few of them. Property investment when they do, one of the country comes to their mind is Turkey. Future expectations, confidence in the country, liking, housing prices are a few of them.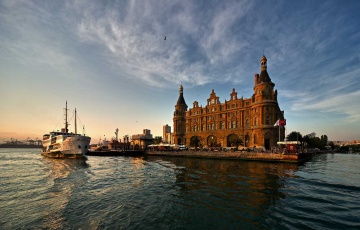 Why Turkey?
Why Turkey question is a subject search of foreign investors. Buy real estate in Turkey has attracted a lot of attention lately. There are many reasons for this. Some of these reasons:
Linking Europe and Asia, Turkey has a very good geographic location.
If you buy property in Turkey, you can make an advantageous investment in an easy way.
Turkey's climate, history and natural beauty has attracted the attention of many people.
Housing for foreigners is attractively priced.
The similarity of cultures and lifestyles is crucial for Arab investors to choose.
One of the other benefits of being a property owner in Turkey, you can easily become a Turkish citizen.

Iraq Ranked First
Iraqi citizens have purchased nearly 20,000 homes in the last 4 years. Similarity of cultures and lifestyles have increased the number of Arab investors in Turkey. The issue of being a Turkish citizen is also an issue that concerns Arab countries.
Which Cities Are Preferred?
Foreign investors are doing a good research before making real estate investments in Turkey. As a result of researches, the first city they prefer is Istanbul. Istanbul's deep-rooted past and developed city structure are the main factors in this selection. Antalya ranks second. The reason to prefer the coastal city. Alanya is especially loved by Germans. Bursa, Yalova, Trabzon, Sakarya cities are also preferred.