Turkey is attracting the attention of people in yurdışına. Especially buying house in Antalya is the focus of all foreign investors. Foreign investors prefer to buy houses from Antalya after Istanbul. So Antalya is the second choice. Foreign investors make all the evaluations and decide according to the results when choosing a location to buy a house. Turkey's advantages in terms of both geographical location and found that taking the forefront in this choice. Of course in Antalya in Turkey are in first place in the preferences.
Housing Sales Will Increase
Foreign investors buy house in one of the most sensible places. One of these places is Antalya because of its advantages. It is thought that the low cost of housing and having a good location will increase the number of houses to be sold in the coming years.
Why Choose Antalya?
According to the researches, people living in foreign countries purchased nearly 5 thousand housing units in Antalya during the year. People coming from abroad usually decide to buy a house after having a holiday in Antalya. Located in the Mediterranean region, the city is especially preferred because of the climate. Why Antalya? Here are some other answers:
Geographical location and climate
Having a coastal city
People living in harmony
Housing prices are very affordable according to location
Too many tourists arrive
Magnificent views
If you want to have these advantages, you can get house in Antalya.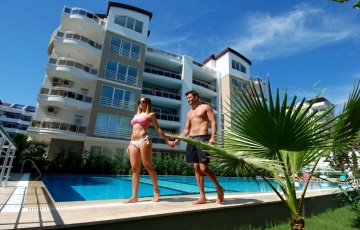 Iraq is at the Top
Iraq has been at its peak in recent years. Iraq was the country that received the most homes from Antalya. Iran and Germany followed that country.
The Best Place For Investment Antalya
People living abroad prefer Antalya to invest. Because Antalya is a country that attracts many tourists because of its climate and geographical location. You can get a good income when you rent a house from here. It makes a profitable investment.