Ankara, Turkey's capital and one of the most economically vibrant city. It is also the second-most populous city. In this article, the things to be considered before making real estate investment in Ankara are shared.
Advantages of Buying an Investment Property in Ankara
There are different advantages of buying an investment property in Ankara. Ankara is a rising city in the real estate sector. It attracts the attention of many foreign investors. Even when there is a general negative trend in the markets, the loss of value in the houses in Ankara remains minimal.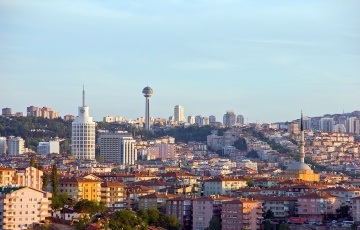 Where to Invest In Real Estate?
One of the most frequently asked questions of those who want to invest in Ankara is where to invest in real estate. Housing prices vary according to the province, district, location, year of construction, social facilities in the vicinity and numerous variables. Ankara, the average return period of housing investments is 18 years. Sereflikochisar, Kahramankazan, Cubuk, Kecioren, and Kizilcahamam are the districts that gain the most value in Ankara.
Reasons to Live in Ankara
Ankara has many cultural values. There are many museums and art galleries in the city. Ankara is a preferable city for education. Universities in Ankara are in the world rankings. Ankara offers good employment opportunities. Ankara has 9 percent of the country's GDP. There is a bus service from the intercity bus terminal to all parts of the country. It is possible to reach a lot of big city by rail. Air transportation is carried out by international Ankara Esenboğa Airport, 28 km from the city center.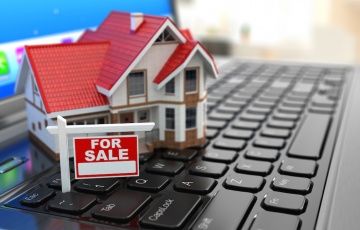 What To Buy Ankara And What Should Be Considered In Investment?
Projects that will add value to Ankara will cause serious activity in the land market in the short term. Real estate investment in Ankara, as well as land investment, can be made. There are factors to consider when making such investments:
Ankara is a city that develops in every direction. Investing in land in the regions with the highest real estate values will provide a higher return in the short term as these regions develop faster.
Do not avoid research to invest in real estate. personally land on the field and collect data
Don't think about making short-term profits. be aware of the plans to be made near the house such as roads, hospitals, schools or shopping centers
Ask the cadastre office about what kind of construction can be done in front of and behind the property you are going to buy.
Have a good mortgage record about housing.
Investigate the conditions of house credits.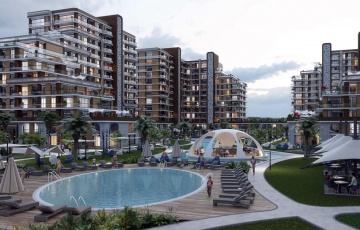 Is It Possible to Have Citizenship by Buying a Real Estate in Ankara?
With respect to the Citizenship Turkey program, foreign nationals have the freedom to buy housing from Turkey wherever they want, provided that they are not in military regions.
Citizenship prerequisite for foreigners buying houses in Turkey has been $250,000 since 19.09.2018.
You can make a commitment to purchase real estate value 250,000 US dollars from the notary public.
The sales price of the immovable is determined based on the effective selling rate of the central bank.
There should be no limitations such as mortgages, foreclosures, and precautionary measures.
You don't have to buy a single property worth $ 250,000. You can buy different merchandises with a total value of this.