Investors around the world prefer Turkey and Istanbul for their investment. The reason behind this is that Turkey is a country with a strong domestic market which provides the investors with a high-profit rate.
What to buy in Istanbul is your decision. But of course, there are few property types that will make you more money.
Buying and investment property in Istanbul can be challenging because there are features you should consider in the apartment you are thinking about purchasing.
1. What To Invest?
Turkey has 79.81 million people living there legally and 15 million of them are living in Istanbul. This great city is also the third most visited city in Europe right after Paris and London. The huge amount of tourists creates a very big domestic market. To be a part of this cycle, where and what should you invest? Is it better to have a real estate investment or a business investment? The answer will vary depending on you. If you desire an easy and sustainable income, real estate investment can be the best choice for you.
So what to buy in Istanbul? What type of investment brings the most profit?
In the last year, real estate investments bring over billions of dollars to investors. Choosing to invest in Turkish real estate is a highly profitable and highly preferred way of investment.
2. What Type Of Real Estate?
Where to invest in real estate in Turkey is important. Even though almost every city in Turkey has a different opportunity for investment, if you have chosen Istanbul and real estate investment, now you will have to decide on what type of real investment you are going to make.
Apartments will be easier and the fastest choice, if you do not want to spend a lot of time trying to find a private house.

3. The Qualities Of The Apartment
Apartment hunting can take a long time if you are not sure what you want. You should determine your budget and your priorities for the investment. In Istanbul you can find an apartment for any budget, there are apartments for 70.000$ to million dollars. After you determined your budget you can narrow down the search according to what qualities you want in the apartment. For example, an apartment with multiple bathrooms and bedrooms or access to the gym, pool, etc. will increase the price tag as well as the predictable profit.
4. Location
Location is one of the most, important features while searching for an apartment. You have to learn about the most desired parts of Istanbul and try to find an apartment around those neighborhoods.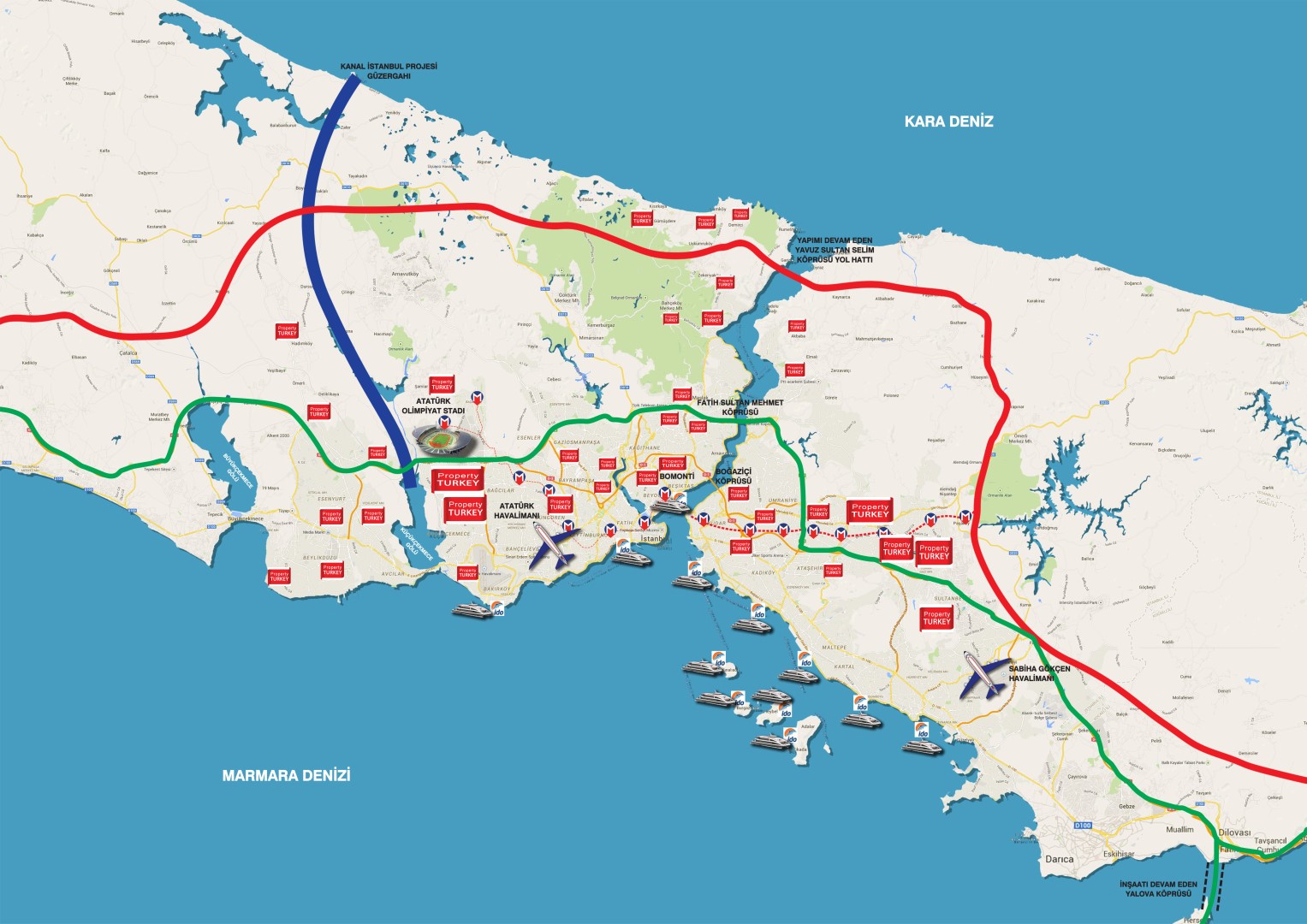 The easy access to a subway or a short distance to hospitals and universities will increase the profit of your investments.
Also, one of the features you should consider is a view. Istanbul's breathtaking view will always be a nice addition to the apartment.
After you have done your search about Istanbul, you can find your apartment yourself or you can consult professional help from a real estate agent.