Located in Marmara region, Sakarya is one of the most preferred cities for people to buy houses. Especially foreign investors in Sakarya are increasing every year. Sakarya is a very popular city due to its close proximity to Istanbul and Ankara, as well as its natural beauty. Of course, there are some things you should know before buying a house in Sakarya. You can find them in our article.
Why Sakarya?
Sakarya is a city where people prefer to live and buy houses for many reasons. Some of these reasons are:
It has magnificent natural beauty. For example: Gölbaşı, Kentpark, Adapazarı, Karagöl Plataso, Gölkent, Çiğdem Plateau, Beşköprü, Doğançay, Karasu Beach, Vecihi Gate, Justinianus Bridge, Forest Park, Hacı Atıf Han, Sapanca Lake and so on.
Transportation is highly developed. Transportation to Istanbul and Ankara is very simple.
Housing projects are increasing day by day. Everyone is able to find housing that suits their preferences.
It is a city where people can find peace and live healthy.
Research Must Do Better
You should do a good research. Before buying a house in Sakarya, you should review all options and search for the necessary documents. This will make your job easier.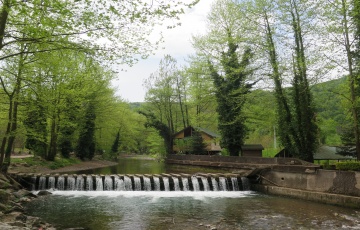 Towards New Housing Projects
There are many housing projects in Sakarya. The real estate sector is developing day by day. You can find more comfortable and robust buildings in new projects.
Price Analysis
Performing a price analysis will enable you to make a profitable investment. Choose housing suitable for the price determined by the market.
Household Turkish Citizenship
You can become a Turkish citizen when you buy a house from Sakarya. The house you buy should be at least 250 thousand dollars. There is a condition that: You can not sell the house for 3 years.