"Which are the most colorful and established neighborhoods and streets of Istanbul?"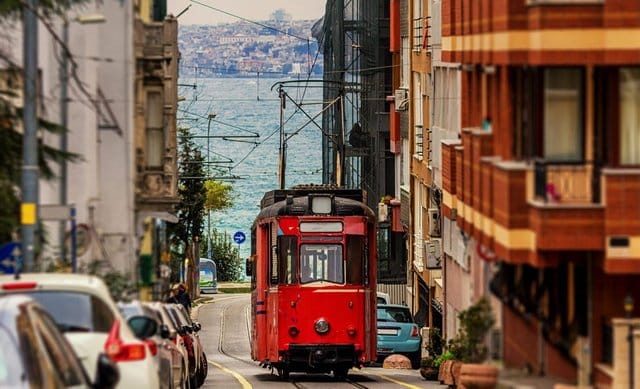 MODA
One of the most exclusive neighborhoods in Istanbul where you can see the sunset from all the streets is Moda. It is a lively and colorful neighborhood where various artistic and cultural activities can still be held despite the recent proliferation of cafes and bars that have become the hub of Kadikoy's nightlife. Its historical texture, bay-windowed houses, local shops, neighborhood culture, pier, and tram make it a peaceful and enjoyable place to explore. Moda is particularly popular among young people due to its coastline, streets, and parks. As you stroll around Moda, you can come across numerous second-hand bookstores and record shops and find what you are looking for in the antique shops on Tellalzade Street. You can also attend plays at venues such as the Sureyya Opera, Moda Stage, Haldun Taner Stage, or watch movies in the old cinemas of your childhood. Moda's nightlife is also vibrant. Kadife Street, which houses old wooden houses, is also known as the Bar Street, while Moda Avenue, parallel to it, hosts many high-quality entertainment venues. You can sit by the sea and enjoy the view, visit the house of the famous musician Baris Manco that has been converted into a museum, take a photo of the famous pianist Ayse Gul Sarica's mansion located just across from Dondurmaci Ali, or stop by the vintage shops, antique shops, cafes, and restaurants on Bademalti Street.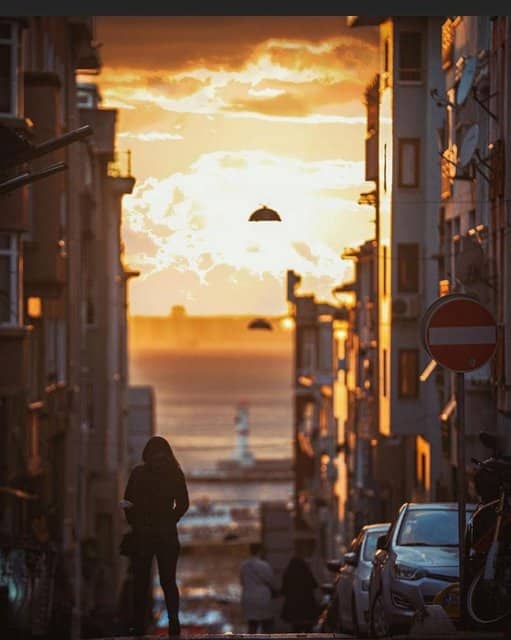 YELDEĞİRMENİ
Another neighborhood in Kadikoy where all the streets lead to the sea is Yeldegirmeni. It has become quite popular recently, hosting new and trendy venues, and attracting not only Kadikoy residents but also visitors from all over Istanbul. Yeldegirmeni is the modest neighbor of Bahariye Street, which extends from Haydarpasa Train Station to Taskopru Street. This beautiful neighborhood is especially crowded on weekends. With its preserved historic buildings such as churches, synagogues, minority schools, mansions, and lodges, as well as the murals painted by world-famous street artists, Yeldegirmeni resembles an open-air museum today. Karakolhane Street is particularly popular for its historical texture, neighborhood culture, warm atmosphere, and humble venues.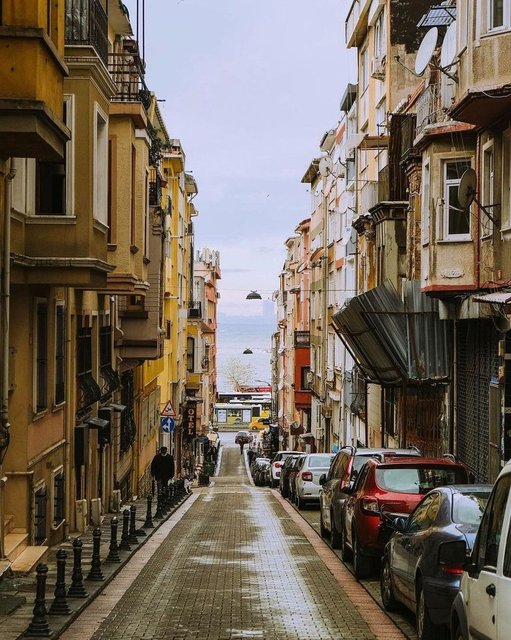 The name "Yeldegirmeni" comes from the four windmills built by Sultan Abdulhamid I to meet the city's flour needs. Yeldegirmeni is one of the neighborhoods where Istanbul's first apartment settlements were seen and is located in a very central location, making it easily accessible from both sides of the city (to piers and main bus stops). While Karakolhane Street is the main street, you can also find many special places to rest and relax on Recaizade Street, Duatepe Street, and Uzun Hafiz Street. With the recent changes in the neighborhood, Yeldegirmeni now hosts modern cafes, while the old apartment settlements still stand. As you wander through the streets of Yeldegirmeni, you will come across many workshops, art galleries, vintage shops, design stores, restaurants, and cafes. Yeldegirmeni is located within the Rasimpasa neighborhood, which stretches from Haydarpasa Train Station to Sogutlucesme Metrobus Station.
The street, which takes its name from the historic Ayrilik Cesmesi (Fountain of Farewell) located at the beginning of the street, has old colorful Ottoman houses on one side from end to end, while the historic Ayrilikcesme Arap Cemetery is located on the other side. The neighborhood where the street is located is also called Ayrilikcesme. This street, which used to be known as the Paris Neighborhood and is now known as Ayrilik Cesmesi Street, is located at the top of Yeldegirmeni and is a little-known street.