Looking for opportunities to invest in properties that are worth the investment? Why not try purchasing real estate in Istanbul? Turkey is a vast country being home to a diverse landscape and rich cultural heritage. Straddling between Europe and Asia, Turkey is a source of great tourist attraction. Buying properties In Turkey proves to be a boon for investors as it has a robust real estate market catering to your requirements.
Things to consider before investing in real estate in Istanbul
Buying a property is not a small deal like buying clothes. Investing in properties, especially in another country, requires meticulous detailing. Here, we can help you with a few tips before starting your research and finding your desired property in Istanbul.
Make a firm decision
Istanbul offers a wide range of affordable properties that fit in your domain of preferences. Istanbul encompasses new projects in popular districts, and the transformation in urban projects provides great opportunities in this field. The Turkish Lira's devaluation by 40% makes it a great opportunity for foreign investors to purchase a property in Istanbul. This could be a great time for you to buy a property that fulfills all your criteria at a very reasonable cost.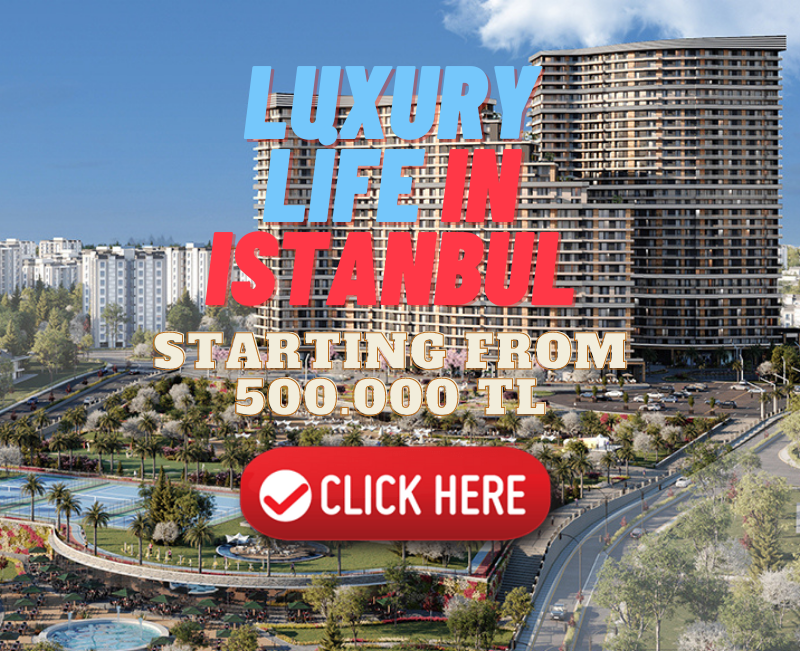 Best places to invest in real estate in Istanbul
Investment in real estate Istanbul falls into two categories- for living purposes and investment purposes. According to the kind of purchase you wish to make, Istanbul offers mystical locations to grant your wish.
Best places to live
Istanbul is a place full of zest and zeal. Enjoying the city night's liveliness, hues of joy, and the vibrant streets call for buying properties in Istanbul. Towards the European side, Beyoglu, Sisli, Cihangir, Besiktas, Ortakoy, and Fatih are a few places you can consider buying a property. Towards the Asian side, Kadikoy, Uskudar, Moda, and Maltepe are a few places to invest all your money in.
Best places for investment
Istanbul has witnessed steady growth in the number of investments made on real estate properties. With citizenship opportunities, flourished tourism, and great health and education sectors, Istanbul has become one of the most suitable locations for investments in real estate in Istanbul. Bahcelievler, Kucukcekmece, Sancaktepe, Cekmekoy, Umraniye, Atasehir, Bostanci are a few ideal locations for investment in properties.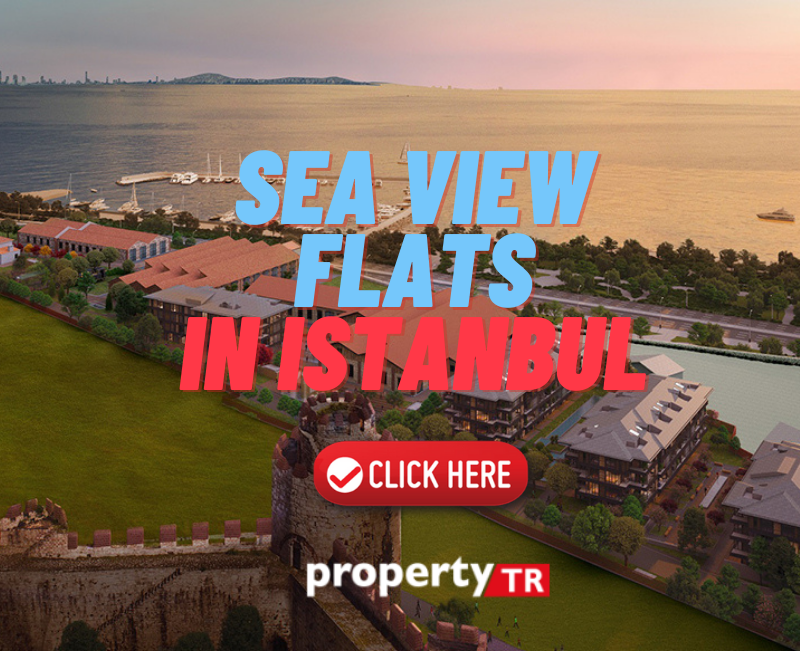 How to buy a property in Istanbul
Documents required-
Original and photocopies of your passport.
Six passport size photographs.
Documents of your bank account in a bank located in Turkey.
Turkish tax number.
Original and photocopy of your identity cards if you are a non-resident of the state.
Drafting the contract-
Upon deciding to buy a property, a legal agreement shall be made, after which you will need to pay a deposit to the landowner.
The amount to be paid depends on the property you are willing to purchase. Generally, up to 10% of the total amount is to be paid.
The agreement becomes binding and legal after all parties sign the agreement.
After completion of signing the agreement by both parties, the owner and buyer meet in person for the transfer of property deed at the Land Registry office.
The law of Istanbul has made it obligatory to pay the property's taxes and fees if you are interested in purchasing it. Upon signing on all documents by both parties, the purchase process is complete.
After purchasing the property, you will be legally registered in the Land Registry Office.
After attaining the final property deed, you will have to pay the remaining price to the owner.
Seek the help of a professional realtor while buying a property in Istanbul. They efficiently guide you through the entire process, enabling easy access to mystical real estate in Istanbul. If you are a foreigner, it may be tough to go through the entire process alone. It becomes way easier to hire the services of a realtor if you are not a resident of Istanbul. They speak your language, ensuring a swift and easy way of purchasing properties.
Is it safe to buy a property in Istanbul?
For the past 10 years, Turkey has witnessed steady foreign investments. Of course, the main attraction was the exceptionally cheap rates of real estate in Istanbul. This allowed many foreign investors to buy properties compared to other European countries. The growing tourism, weather, and lifestyle also became a source of attraction.
Most people investing in properties here have had horrifying experiences. However, withstanding the existence of such cases, records suggest that a majority of the people have had satisfactory experiences. They have been very happy with their investments.
Turkish law strives to punish those who tend to deceive people in the process of their investments. Over the years, these problems have been more or less eradicated. Therefore, one must take exceptional precautionary measures while purchasing properties in Istanbul.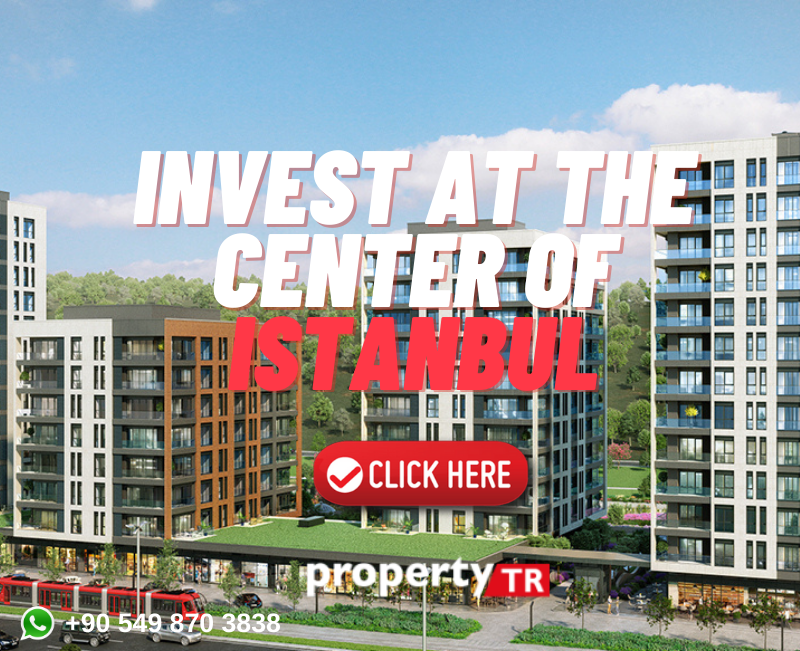 Ways to ensure safe investment in Istanbul
The first step to achieving a safe investment is to hire a reputed lawyer. Even though a lawyer does not actively function in real estate matters, however, they will guide you through an authentic and legal way of moving forward. Also, telling you whether the estate agent you hired is truthful or not.
Your estate agent will communicate with your lawyer in drafting contracts. If you hire trusted estate agents and lawyers, you know that they will work on your side and not favor the other party. Seek the service of a reputed estate agent in order to dodge the forgery that may arise in the process of your investment. Estate agents will help you get a tax number, open a bank account, and grant a residence permit if you are of foreign nationality.
Your lawyer will make sure that they verify the authenticity of the deed, meaning to check that the owner of the property is indeed the real owner. Such minor verification can save you from a major loss.
When a foreigner is willing to buy property in Istanbul, the process usually takes a bit longer, usually up to 4 weeks. Obtaining permission from the military and Land Registry Office is essential when you are a foreign resident.
Another consideration while buying a property in Istanbul must be the standard of the buildings. Due to sudden earthquakes in Istanbul, the endurance of buildings sometimes succumbs to the disaster. Now, every new building has to meet certain standards of buildings, and these checks are taken very seriously before making it available for sale. A builder can be jailed if he is caught in the making of faulty buildings. Due to the increase in foreign investors, companies are strictly maintaining the standard of buildings.
Conclusion
Despite these considerations and hurdles, it is ideal to invest in real estate in Istanbul. The ongoing tourism, the warmth of its residents, the evolving health sectors, the captivating cultural heritage, and the enticing weather has encouraged people from across the globe to invest in Istanbul. The affordability and perks of investments granted by Istanbul have made it easier for people of foreign origin to decide to invest in the country. Opt for a good investment opportunity by investing your time and money in real estate in Istanbul.