Istanbul offers you an exciting opportunity to purchase your dream turkish property. Now, the
property market in Turkey is experiencing a downward spiral, and it's the ideal time to make
your investment. Whether you plan to get an apartment, villa, flat, or holiday home Istanbul is a
great place to live and work in.  See the Apartments In Istanbul options in that article!




Why Buy Apartments In Istanbul?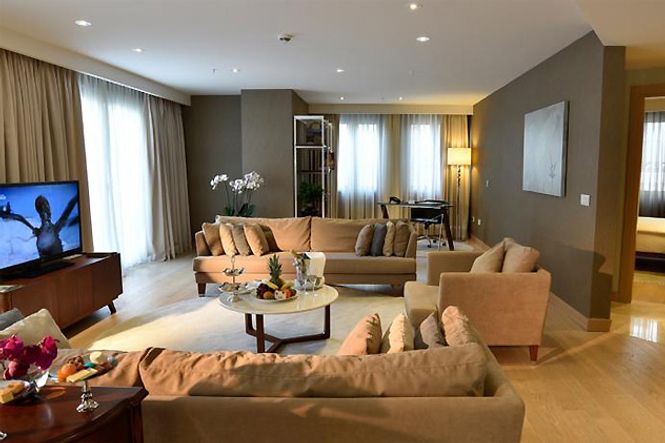 Istanbul is an enticing and exciting city to work and play in. Some of the most prestigious and
exotic neighborhoods are located here, and you will have a wonderful life. What's more,
Istanbul is also a hotbed investment destination for real estate investors.

The city is an excellent combination of Asia and Europe and one of the largest in Turkey. It is
also the most important cultural and financial center and home to around 15 million residents.

There are both premium and affordable apartments for sale in the city. Also, the proximity of
Istanbul and the Marmara region to both New Istanbul Airport and Sabhi Gokcen Airport
presents a positive atmosphere to the property buyers.

Preparing Yourself For Property Buying In Istanbul




Istanbul offers a host of great new real estate projects that are suitable for types of buyers.
Apart from the more recent listings, you will also find a vast array of urban transformation
projects with renewed buildings for sale at affordable rates.

Real estate investors can also cash in on the devaluation of the Turkish Lira against major
foreign currencies. Add when you add the current real estate crisis, you will save extensively
with decreased rates. What's more, there are lots of unsold properties in Istanbul. You can
connect with a listed real estate Turkey agent to get hold of them.




Best Places To Buy An Istanbul Property


Istanbul is your best mate if you love an urban lifestyle, enjoy lively nightlife, and want to stay
in the proper city proper within walking distance from all amenities. There are a few great
places to stay, work and retire in Istanbul and let's look at them.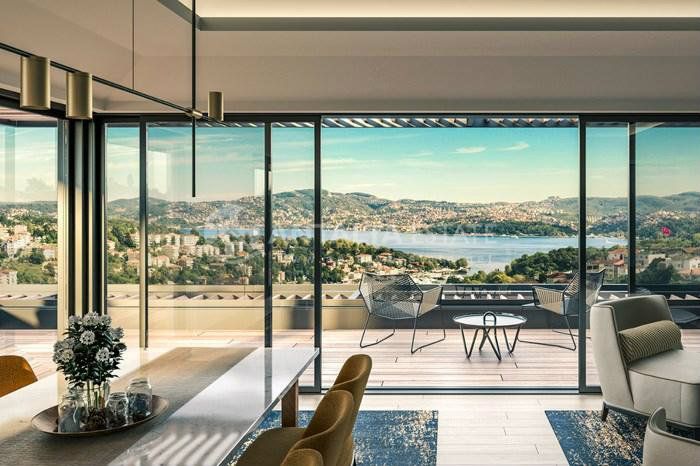 On the European side you can stay in:

• Beyoglu
• Sisli
• Besiktas
• Ortakoy
• Yesilkoy
• Fatih
• Cihangir
On the Asian side, there are numerous options like:


• Moda
• Acibadem
• Uskudar
• Kadikoy
• Bostanci
• Suadiye
• Maltepe




Documents You Will Require To Buy Property In Istanbul


The process of buying a Turkey property is quite similar to other parts of Europe and Asia.



• copy of passport and original
• Six photos for passport
• Bank account in a Turkish bank
• Tax receipt for Turkey
• Attestation from a state employee with a notary if you are buying from an agent




Get Professional Help During Property Purchase In Istanbul


If you are a first–time buyer in Istanbul, take professional help. Numerous A–listed agents are
operating in the Turkish property market who can help you out. They have extensive
experience in the real estate sector and arrange both virtual and live tours around the
properties in Istanbul. Agents also help you to connect with lawyers and organize the
documents.




Property Types In Istanbul




Once you have decided to buy apartment in Istanbul, you should also note the various
properties available.



• If you are planning to buy a seaside mansion, now it's time to realize it by purchasing a
Yali. It is one of the most modern properties in Turkey that comes with expansive
gardens and elaborate woodwork. The house faces the sea and is excellent for summer
retreats.
• You can buy an Ottoman townhouse if you are in Istanbul. The houses have two or three
stories of stone constructions and are known for their sophisticated looks.
• Seaside villas dot the coastlines of the Aegean and Mediterranean seas and resemble
the resorts of Italy or Greece. You will be fascinated by the large outdoor spaces with
large balconies where you can sit and enjoy the outside views.
• If you are looking for something less gregarious, then go for small apartments in
Istanbul. Apartments in Turkey usually have small shops on the ground floor, so getting
your grocery won't be a trouble.




Evaluate The Cost Of Your Istanbul Property


When buying a property Istanbul, you would need to factor in the additional costs. It would
include lawyer fees, notary, and other relevant fees if you want lower–priced properties to
check the city's outskirts like Beylikduzu and Kucukcekemece going through the developmental
phase.

Since there are lots of varieties of turkish property in Istanbul, expect the prices to change.
Please talk to a specialized real estate agent before finalizing your selection.