Foreign investors demand to buy homes in Turkey are high. Turkey is located between Asia and Europe, the geographical location of a country that is very nice. It has a rapidly growing young population. The number of houses sold to foreigners increases every year. 4 of the 100 houses are sold to foreigners. With the new laws, it is even easier for foreigners to buy housing.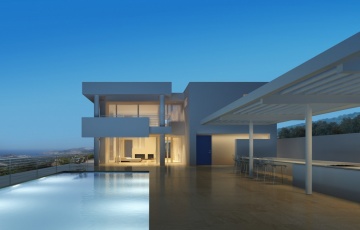 Why Real Estate Investments in Turkey for Foreigners Prefer?
Why Turkey is a question of curiosity for many investors. The rate of home sales in Turkey increased quite a lot compared to last year. Some of the reasons for the preference for Turkey include:
Geographical position: It serves as a bridge between Asia and Europe.
Advantageous investment: you'll get when you get profit housing in Turkey. You can get cheap and get a good income.
Climate: You can live without difficulty at the four seasons in Turkey.
Citizenship: If you buy real estate in Turkey and over 250 thousand dollars you are a citizen of Turkey.
There is so much historical and natural beauty.
Top Buyers Country Iraq
Iraqi citizens have purchased nearly 20,000 homes in the last 4 years. Geographical proximity, similarity of lifestyle, culture are the most important factors.
Antalya Approaches to Istanbul
The number of houses purchased in Antalya increases every year. Istanbul may lose first place to Antalya. Because it is a coastal city, Antalya is preferred. Especially the city of Alanya in Antalya is the favorite place of the Germans.
You Make Property Investment in Turkey
If you buy real estate in Turkey, you won't regret it. Gorgeous beauty with living in Turkey is quite nice. There are displays that you will find peace in every season. Moreover, Turkey is a country trying to improve itself in every field.