Are you looking for an Antalya second hand property but not sure about the consideration factors or the consequences associated with buying a second-hand property? Then you have come to the right place. In this post, we will discuss about some of the most important things that you should check before buying a second-hand property in Antalya. Before we jump to that, take a quick look first on the Antalya second-hand property market.
Antalya Second Hand Property Market
If you are planning a long-term real estate investment, then Antalya can be your ultimate destination. In this glittering Turkish metropolis, you will get several second-hand properties like housing apartments, commercial building, shops, holiday home, villas, etc. Second-hand properties in Antalya are in high demand now. The main reason behind it, is the capital growth potential of the country. Investing in Antalya's real estate industry today will ensure high returns tomorrow. Second-hand properties in Antalya also provide ready to move in opportunity for buyers who are looking for housing residence ready to live.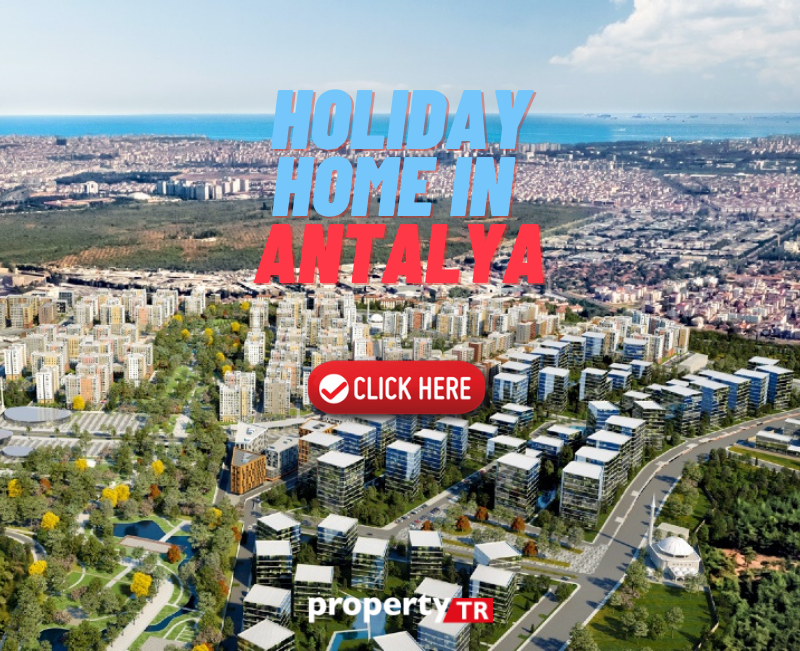 Regardless of the reason for buying a property, Antalya can be the perfect place for your real estate investment. If you are looking for a home for living, then you will easily find here housing apartments, solo houses, and mansions equipped with social infrastructure facilities. On the other hand, if you are looking for a commercial place even then Antalya's second-hand property market won't disappoint you. From shops to hotels and office buildings, you will easily find several commercial properties in Antalya that are ready for sale.
Understanding the opportunities lie in the Antalya second hand property market is easy, but finding a good resale property in Antalya can be challenging. Well, in this post we will make that difficult job easier for you. So, continue reading to know the factors that one should check before buying a property in Antalya.
Where to Buy in Antalya
Antalya is a big province. So before finding a property in Antalya, you have to decide where exactly you would like to buy the property. In this section, we will discuss the best places in the city where you can consider buying a second-hand property.
Lara Beach: This is the Las Vegas of Turkey. Tourists come here all around the world throughout the year. If you are planning to make a buy-to-let investment, then Lara Beach would be the best location for you.
The prime location of Lara Beach is only 5 minutes away from the airport. People from Istanbul looking for a summer getaway often visit in Lara Beach. You can consider buying second-hand penthouses and apartments in Lara Beach. If you are planning to make a big investment, then you can also consider buying a hotel. But before making any decision, you have to understand that property value is high here than Konyaalti.
Konyaalti: This is a popular district in the Antalya Province of Turkey. The neighbourhood of Konyaalti is surrounded by restaurants, cafes, bars, and shopping malls. Konyaalti also features 7 kilometres stretching iconic beach in one side and Beydaglari mountains on the other side. Due to this reason, Konyaalti is a popular tourist destination in Antalya. So, you can confidently invest in a commercial property in Konyaalti.
If you prefer sun, sea, and sand lifestyle even then Konyaalti would be an excellent choice for your home location. You will also find several communal features in Konyaalti such as on-site gyms, parks, schools, hospitals, etc. So, if you are looking for a residential property even then, Konyaalti won't disappoint you.
These are the two best places in Antalya where you can consider buying properties. You might find the prices of properties in these areas higher than the other Turkish sites but compare to the Spanish or Portuguese beach holiday homes Antalya second hand property price is much more affordable.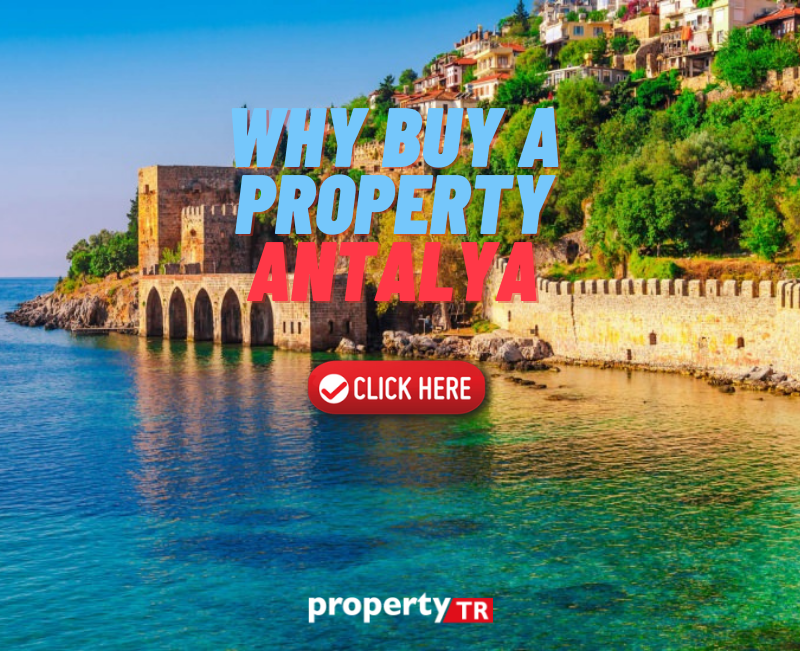 Gather Market Knowledge of Properties in Antalya
The market value of every property keeps changing as per the supply and demand. Antalya second-hand property market is no different. So before buying a second-hand property here, you need to do in-depth research on the market. It will help you to understand the actual value of a property that you want to buy.
However, if you are an outsider and if you don't have access to the local data, then we will recommend you hire a real estate agent before investing. They will help you to evaluate the value of a property and enable you to understand its actual worth. As a result, you will be able to make an educated decision. You can also calculate the technical valuation of the property. It will also be helpful for you to understand that the market value of the property that you are planning to buy.
Check the Age of the Property in Antalya
Before buying an Antalya second hand property, you should also check its years of development. It is always recommended not to buy such a property which is more than 10 to 15 years old. It is essential to know that older constructions come with higher maintenance and repairing cost. Meanwhile, you also need to know that getting loans for such properties is too difficult. If you still want to buy the property, then use the age of the property as an issue and negotiate the price based on it.
Check the Building Plan
You also need to check the plan of the construction before making your final buying decision. Local municipal authority mainly approves the building plan. In this plan, you will see the blueprint of the property, utilities, as well as the equipment layout.
And the Sale Deed Also
The sale deed is a legal document that contains the property transactions as evidence for sale. In addition, it also states the ownership transfer information of the property from the seller to the buyer. You need to read the deed very carefully before signing on it. While reading, you mainly have to focus on the terms and conditions written on it.
If you don't feel confident about reading the deed on your own, then you should consider hiring a lawyer for it. If you are buying a property for the first time, then you should hire an attorney. The expertise of a professional attorney will lead you to a safe and genuine deal.
Due Diligence
You should only buy an Antalya second hand property after conducting in-depth research about it. The due diligence check mainly includes ensuring that the specification imitates with the claims and validating the title records.
Quick Tips
These are some of the most important things that you need to check before buying a second-hand property in Antalya. In addition to that, you should also consider following the below tips while buying an Antalya resale property.
Check the interiors of the home very carefully before buying it.
You need to check all the terms and conditions related to payment, taxes, and the commitment of pending work before you make your final call.
Before seeing the property, check its valuation report. It won't just save your money but time also.
Buying an Antalya second hand property can be a daunting job, especially if you are doing this for the first time. But inspecting and verifying the things mentioned here will help you to accomplish the buying procedure smoothly.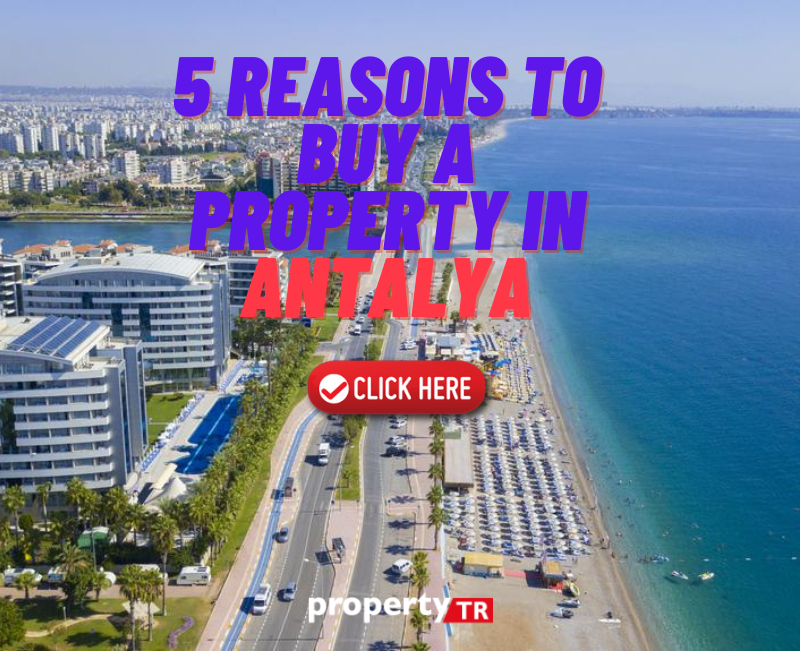 If you are looking for properties for sale in Antalya, please call us on +90 549 870 38 38