Turkey is the best place for possessing property for living or investment. Options of property and homes for sale in Turkey are very diversified also it can be very profitable too. Turkey is a huge country and its cultural capital, Istanbul is shining with it is own real estate sector in recent years. Istanbul is continuously growing up and the opportunities of that city are endless, besides, there are a lot of properties for sale in Istanbul located in the new districts. Those new districts are providing new facilities for this megacity.

If you are thinking about the property for sale in İstanbul, you must know the key points of this city. It is important to the transportation, location, and road-proximity in a city of 15 million people. The prices of homes for sale in Turkey depend on the location and Istanbul is one of the most popular cities in Turkey and even the world. Istanbul has a lot of options about the property for sale in Istanbul for living or investments.
Where is the best location in Istanbul?
There are some central districts for transportation in Istanbul. Istanbul has more than one city center and there are opportunities for property for sale in Istanbul. You should decide on one of them so it depends on where do you want to be close? The European side, The Asian side or airports… Or you can be on a junction and you can reach all of them!
How can you understand your properties' location is available?
When you look at the map of Istanbul, it looks like a bridge between Europe and Asia. And If you buy a property in Istanbul, being on one of the main roads or being close to a junction is very important in a megacity, like Istanbul. On the map, the main roads can be easily noticed. But if you want to buy a property in Istanbul you should also know the city transportation too.
Bridges, Subway Stations, and Central Districts
Istanbul is full of opportunities for buying a property in Istanbul because every district has its center so you do not have to go to another district because of the requirements. If you want to stay away from the crowd of the city, you can pick a property in Istanbul near one of the main roads. There are three bridges between Europe and Asia and they are connected with the whole city. Additionally, the city has two airports, one of them is on the European side and the other one is on the Asian side. Also the Asian side and the European side connected with the one railway and one road that located under the Bosphorus.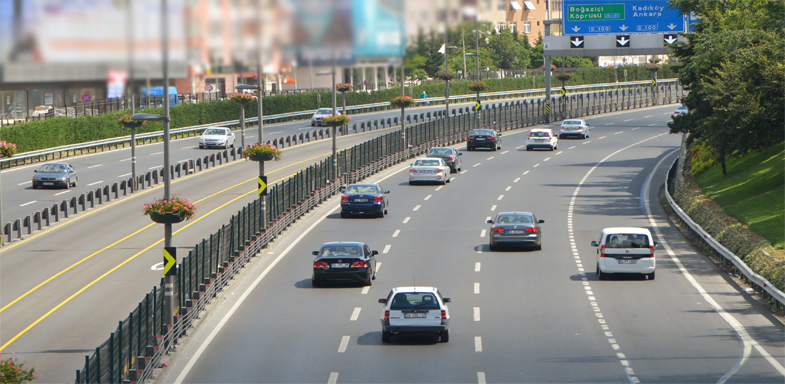 As a result…
Asia or Europe, it doesn't matter, which side of Istanbul you choose; Istanbul is a perfect city for possessing a property for your own or as an investment. You can be on the seaside or you can find a property in a useful location, that you reach the Bosphorus in 20 minutes. Istanbul has the opportunities for everybody also Istanbul is offering you the best location in the world!